A few years from now,
doctors could be asking…
"Are You
Smoking Enough?"
Last century's smoking boom would have turned every $1 into $6.3 million.
A new, safe, tobacco-fuelled boom is set to repeat history, and you can grab your share of the $15.5 billion explosion for as little as £18.
…But you MUST move before 7th June 2018.
Dear Fellow Investor,
In the next 2 minutes, I'm going to present you with the single most controversial – and lucrative – opportunity in the financial world today.
I can virtually guarantee it'll make some people flat out rich.
But I'm equally certain it'll make some people so angry they'll take to the streets and protest about it.
You see, in normal circumstances, an opportunity of this magnitude would be celebrated across the globe – and every investor would want a piece of it.
A quick look at the numbers behind it – the gains up to 700%+ already being made, the massive market cap growth that could rise from $5 billion to $15.5 billion, the huge flood of cash rushing to the industry – prove that beyond all doubt.
But these aren't normal circumstances. Because this will be the most contentious wealth creation event of the century.
Ultimately, this could be bigger than investing in Anheuser-Busch in 1932 or bitcoin in 2011.
It's set to trigger some of the biggest and most profound changes we'll see in our lifetimes.
And without doubt, it's going to affect everyone today – and in future generations – in a fundamental way.
If you can look past the debate and see the raw money-making potential here, you could make a huge sum of money by risking just a small stake – as little as £1k.
That's why I've written you this letter. I'd like to show you everything about the trend that's set to explode. I want you to know everything about it before you make a decision.
At the very least, you deserve an outline of the situation, so you can come to your own conclusions.
All I ask is that you let me show you the facts – THEN make up your mind.
Big returns on Big Tobacco
Now, whatever your opinion on the ethics of tobacco companies, there's no denying the returns Big Tobacco has offered investors.
For 115 years, tobacco has been an extremely lucrative industry to invest in. In that time, its returns beat the market average by 16,300%.
Past performance is not a reliable indicator of future results
According to Credit Suisse, $1 invested in tobacco in 1900 would have been worth $6.3 million by 2014. That turns a stake of say, £1,000 into a whopping £6.3 billion.
And now that cigarettes have fallen out of fashion, tobacco companies should be on their way out.
Or so we thought…
But the fact is: Big Tobacco didn't become the most successful industry of the last century by accident.
These are some of the best business minds in the world.
They saw the change coming. They prepared.
In secret, they made a plan.
A plan that sees them pivot into a new industry...
Not selling traditional tobacco, which we know is dangerous...
But with a new form of smoking that is safer, more lucrative... and potentially, actually GOOD for your health.
And that plan could be about to come to fruition – making informed investors a God-damn fortune!
And believe me – you'll want to grab your share of this multi-billion-dollar industry.
But you have to be in it…
As I said before, what I'm about to show you is extremely controversial.
But please, hold your judgement until you've seen the facts.
Because this is a once-in-a-generation opportunity to make a huge sum of money – but you'll need to be on board before 7th June.
Keep in mind: I'm not here to convince you what's wrong or right. Your ethical position is no business of mine. I'm an investment analyst. My job is to find the most lucrative financial opportunities in the world.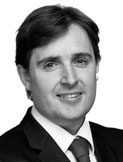 My name is Eoin Treacy. I'm an author, trader and advisor.
I'm known and respected the world over, with numerous appearances on Bloomberg TV, CNBC, CNN, CNBC India, NDTV Profit and the BBC World Services.
I've given sell-out seminars in every major financial hub… London, New York, Singapore, Sydney, Copenhagen, Dublin and San Francisco.
My book – Crowd Money – was described by world-famous businessman Bill Bonner as a "treasure trove of insights". And it was shortlisted for the Technical Analysis book of the year.
Forecasts are not a reliable indicator of future results.
So like I said, while I can't tell you whether this is right or wrong ethically, I CAN say with certainty that what's happening today will make some people filthy rich.
To my mind, it's set to turn a small investment into potentially huge profits as the next few years play out.
Tobacco is set for a radical change
I believe the coming boom will do for tobacco what the end of Prohibition did for alcohol in 1933.
Because alongside the recommended 2 litres of water and 5 portions of fruit and veg, I believe future government guidelines could include a certain type of smoking.
It could be widely accepted for maintaining health in the same way as taking a vitamin supplement compensates for a diet deficiency…
Official endorsements are very likely to go beyond general wellbeing…
It could be prescribed instead of anti-depressants like Prozac…
Athletes could consume it after training to help muscle recovery…
It could even become an effective and popular painkiller like ibuprofen…
I know, that sounds outrageous. But the plans in motion could provide the solution to some of medicine's biggest challenges.
It's a game-changer for investors, too
Investment opportunities like this have only taken place a handful of times in modern financial history. But on each occasion, it's resulted in an incredible explosion of wealth.
Gains have been erupting from this sector between 2015 and 2017, like:
Past performance is not a reliable indicator of future results
+714%
+750%
+1,316%
With growth like this, it's no wonder some tobacco firms are jumping into the new industry.
They saw the potential years ago…
The memo below, dated September 1969, is from Dr Alfred Burger – supervisor of tobacco giant Phillip Morris' research on "Organic Chemistry Related to Nicotine".
It's addressed to Dr Robert Ikeda, Manager of Chemical and Biological Research at the Phillip Morris lab:
"The company that will bring out the first [new] smoking devices, be it a cigarette or some other form, will capture the market. I want to suggest, therefore, that you institute immediately a research program on all phases of [the new product]."
And although their plans were halted in the 70s, it seems that was just a bump in the road. But now the time is right, they're moving to shake up the market.
And who can blame them?
If you follow my lead, I believe you could be right there, watching even a small stake mushroom into a fortune.
Now, of course, you should only ever invest what you can afford to lose, and I'm not saying it'll happen overnight.
In 2015, Bank of America Merrill Lynch predicted that by 2020, this industry's medical sales in North America alone could hit an estimated $35 billion.
And many experts believe that the global market could eventually reach $270 billion.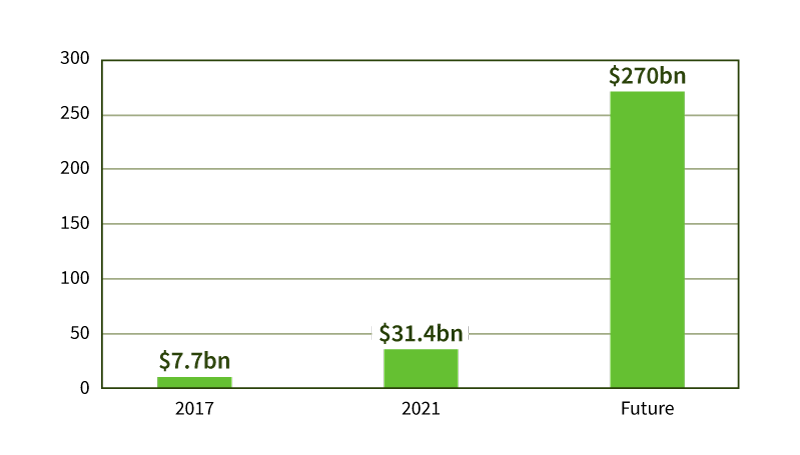 Source: Brightfield Group Research and Finfeed.com
$270 BILLION!
Let's just put that into perspective.
The diabetes devices market is expected to reach around $35 billion by 2024, according to a report by Grand View Research.
Cancer drugs already top the scales at £121 billion.
And HIV treatments came in at $19 billion in 2013.
That means this NEW global market could be worth more than all drugs sold for diabetes, cancer and HIV.
Combined.
That could create jaw-dropping, eye-watering wealth.
Who wouldn't want a slice of that fortune?!
The stock I've identified for you today is at the vanguard of the trend that's about to take off. And in a moment, I'll tell you everything you need to know to invest in this firm.
I believe this is your best opportunity
to make monster returns
The healthcare sector has long been a staple market for investors.
Well-known firms like Proctor and Gamble and Johnson & Johnson have created mega-wealth for patient shareholders. Their technologies have improved countless lives and generated huge gains.
For example, 100 shares of JNJ stock bought in 1972, would have minted you a return of 6,022.39%.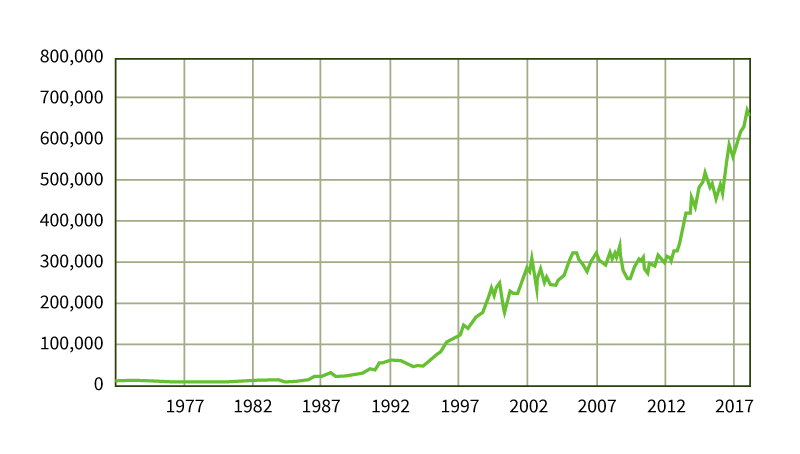 Source: Investment calculator: Johnson & Johnson last accessed February 2018.
Annual performance: 2013: +32% | 2014: +24% | 2015: +7% | 2016: +37% | 2017: +13%
Past performance is not a reliable indicator of future results
Or if you'd have invested in P&G before it became a household name, you'd be set up for life with massive gains of 6,281%.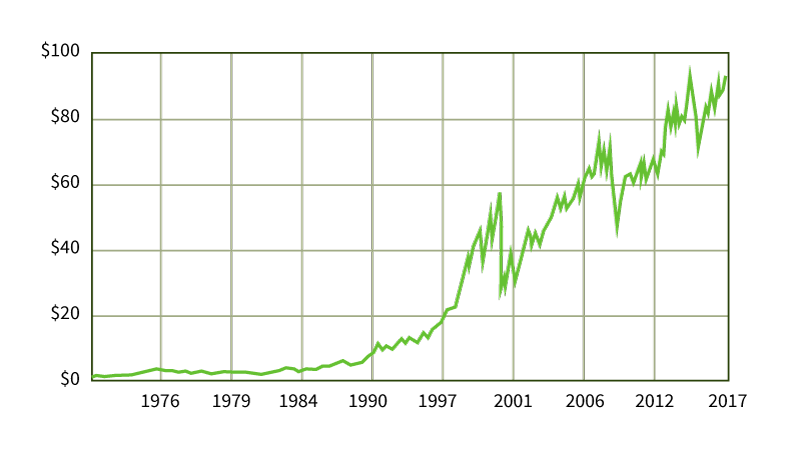 Source: PG.com News
Annual performance: 2013: +23% | 2014: +15% | 2015: -10% | 2016: +9% | 2017: +13%
Past performance is not a reliable indicator of future results
But here's the thing.
These gains unfolded over several decades. You might have been holding for half a century.
But…
This NEW market is growing so fast…
And the demand for its solution is so great, that big gains are stacking up at lightning speed.
Like 96% in just the last 12 months…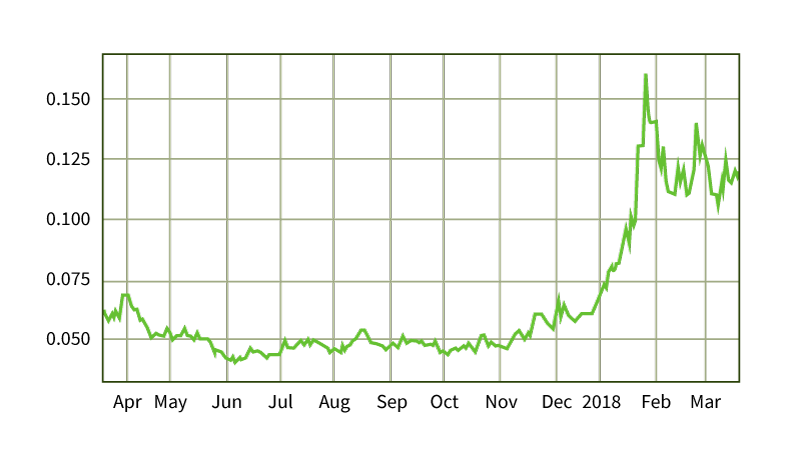 Source: Yahoo Finance
Annual performance: 2013: 0% | 2014: -95% | 2015: +20% | 2016: +144% | 2017: +50%
Past performance is not a reliable indicator of future results
Another of this industry's promising players skyrocketed 125% in 12 months...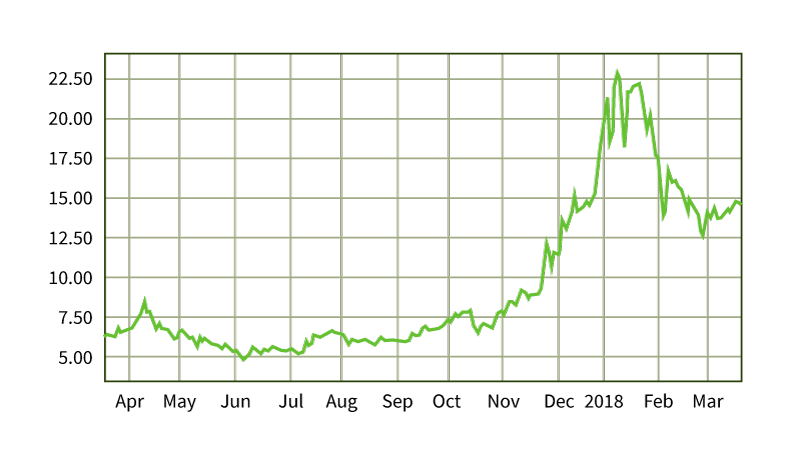 Source: Yahoo Finance
Annual performance: 2013: -64% | 2014: +163% | 2015: +22% | 2016: +294% | 2017: +271%
Past performance is not a reliable indicator of future results
But it gets better…
This one also leapt 215% in the same timeframe…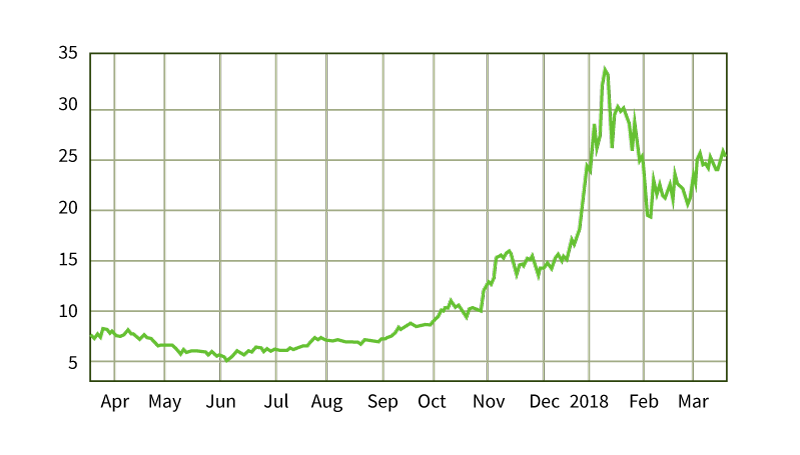 Source: Yahoo Finance
Annual performance since listing: 2014: -40% | 2015: +6% | 2016: +275% | 2017: 271%
Now, these are extraordinary returns, and as you know, past performance is not a reliable indicator of future results.
Like all early-stage markets, this one could be affected by political or regulatory risk.
It's all about the right timing. And I believe that's coming up…
But it will also create huge controversy
As a professional investment analyst, I see it as my duty to share this information with you.
In fact, as someone who's spent over 20 years exploring these situations, I think I'd be negligent NOT to bring this to your attention. I'm sure you'd agree.
It's my job to tell you when a stock's on the verge of lift-off – regardless of the sector.
Here's quick reminder of the kind of gains you could've seen with the right timing:
96%... 125%... 215%... 316%... 714%... 750%...
But forget about the past. I want to show you how to make a mint from the coming boom.
I'll tell you the product in just a moment. Before I do, you should know...
A long time ago, it was widely used across the world. But at the moment, we don't consume it on a widespread basis.
Studies suggest our current lack causes a deficiency that's linked to migraines, fibromyalgia, IBS, and other diseases related to the immune system and inflammation.
Zameel Cader, Associate Professor in Clinical Neurosciences at Oxford University says it's "increasingly recognised as fundamentally important in the development and function of the nervous system."
So I'll stress once again – if you want the chance to make colossal gains from this rare opportunity, disregard any preconceptions you might have about the product.
If you're going to let your moral compass stop you from seizing your share of an industry that's expected to reach $270 billion dollars, I suggest you stop reading. Now.
Still with me?
Good.
Because I'm about to reveal one of the most exciting investment opportunities of your lifetime.
In 2016, total lawful sales of cannabis in America hit $7.1 billion, and is set to top $22.8 billion by 2020.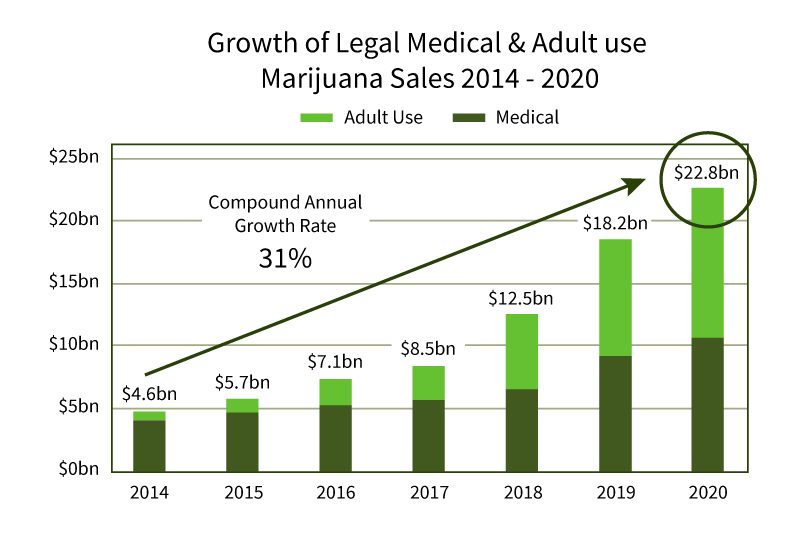 But this is based just on the 30 states where medical (and in some, recreational) cannabis has already been legalised.
The true market will
be much, much bigger
Come the summer, I believe it'll go through the roof.
On 7th June, Canadian senators hold a final vote on the legislation that sees recreational cannabis legalised.
That's the date you need to know.
It's the tipping point to trigger stocks.
And I believe other countries will soon follow suit.
To my mind, the whole planet will soon be gearing up for the widespread legalisation of this natural 'wonder drug'.
The crux of this is: it could change the world – and your wealth – forever.
The annual revenue of $3–3.4 billion for legal sales of recreational and medical marijuana is dwarfed when you add in the illegal demand, which stands at $40-$45 billion.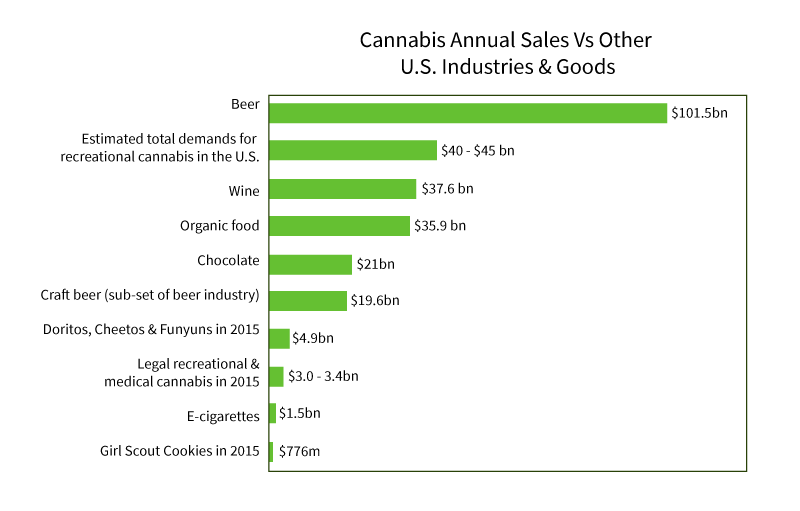 That's how much the industry could generate today, if the federal government legalised cannabis and every state allowed sales.
But don't forget…
All that's before
Big Tobacco gets hold of it
Big Tobacco foresaw all this.
In January 1971, US media speculated about the tobacco industry's intention to enter the cannabis market.
Time magazine reported, "Tobacco men are… discussing the potentially heavy market for marijuana, and some figure it could be legalized within five years."
The tobacco industry immediately denied it, and Time was forced to apologise.
But following litigation against the tobacco industry, more than 80 million pages of internal company documents became available.
Despite the industry's strong denials, they reveal that three multinational tobacco companies have been looking into the idea of manufacturing cannabis cigarettes.
This is a memo from March 1970, from British American Tobacco's taxation consultant, to its management:
"One of my ideas which I want to talk over with you concerns the possibility of drawing upon the immense amount of research done by the tobacco industry into the smoking of tobacco and utilizing it for research on Cannabis. I consulted Sir Charles Ellis who is our principal adviser on technical research. He himself is rather taken with the idea and has been good enough to prepare a rough note which I enclose so that you may have time to read it before we all come together next Tuesday..."
Big plans have been on the table for almost half a century. And now they're finally making their move….
Phillip Morris's $20 million investment in Israel's Syqe Medical was the second largest cannabis deal of 2016…
Last year, Imperial Tobacco changed its name to Imperial Brands and hired cannabis expert Simon Langelier...
And in January this year, Alliance One International bought majority stakes in two Canadian cannabis businesses...
The trend is catching fire!
And now the whole world is
gearing up for Marijuana-Mania
Come 7th June, Canada will have held the vote set to legalise production, sale and consumption of recreational cannabis.
In America, 30 states and the District of Columbia currently have laws broadly legalising marijuana in some form. In addition, 8 states and the District of Columbia have adopted the most expansive laws legalising recreational use.
Medicinal marijuana is already above board in Australia, Chile, Jamaica and parts of India.
Police chiefs in Germany have called for cannabis to be decriminalised.
In the UK, the law is already softening its stance. The non-psychoactive cannabis compound, cannabidiol (CBD), is already legally sold as a supplement - without a license.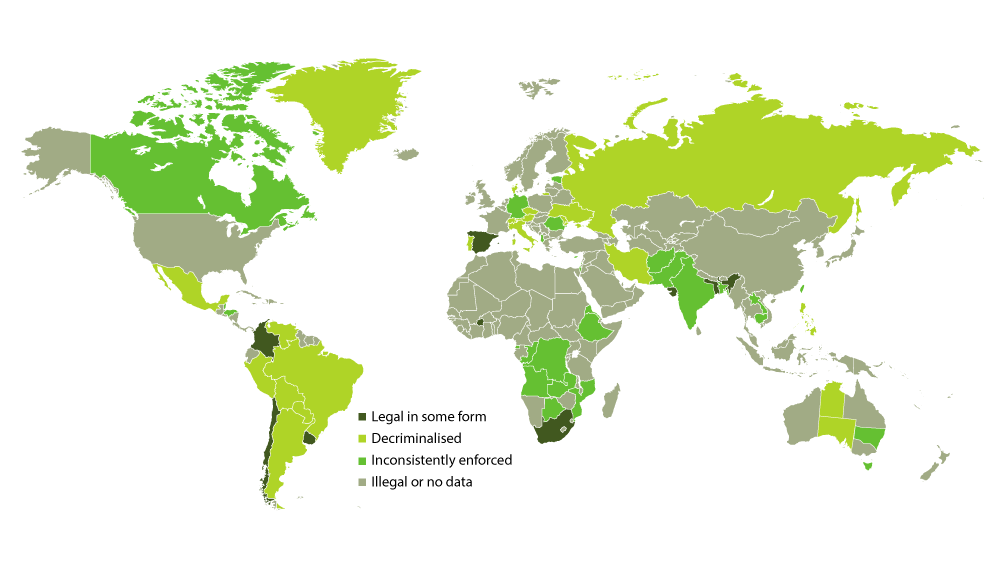 7th June. That's when Canada's vote could send stocks soaring.
And to my mind, it starts a domino effect that spells the end of Prohibition for the plant.
I'd stake my reputation on it.
And trust me, you do not want to miss out on the kind of cash this could generate.
Remember: this isn't about making a once-illicit business legal.
This is about your chance to get rich from the cannabis revolution.
Both medical and recreational markets are met here. Cannabis can be smoked in vaporiser – a new, safer form of smoking that doctors could recommend. Or it can be taken in vitamins, gummies or creams.
So while Big Tobacco's set to fire up the industry and skyrocket demand, to my mind, cannabis is where the money will be made.
You could be making a mint as the $270 billion marijuana market lights up.
Look, in America, total demand for cannabis already tops wine, chocolate and organic food.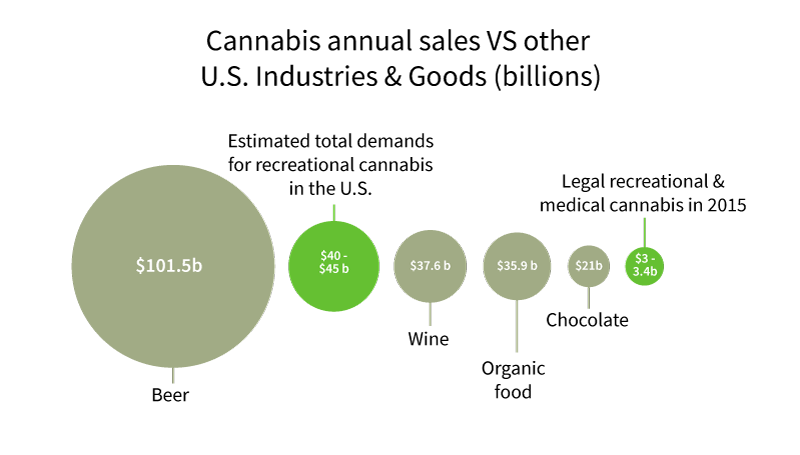 Chart Source: Brewers Association, Wine Institute, Fortune, candyindustry.com and Euromonitor
And with Big Tobacco fuelling the industry, the true market could be colossal.
The bottom line is: this is your chance to jump on an emerging market move you won't see again in your lifetime.
A little-known stock that could make
you 400% on your money
The firm at the heart of this opportunity is hugely undervalued, given its enormous potential.
And although competition's on the up as the regulations change, my pick already has leading customers and the scope to expand.
It has the potential to dominate the entire cannabis supply chain – medical and recreational.
And it's set to benefit from the two catalysts at play here…
Canada's coming vote is the first major milestone. The demand from tourists and residents following the 7th June vote will boost the short-term share price.
But Big Tobacco's influence creates huge opportunity in the medium to long term.
So it's my view that this stock will skyrocket 200% over the next 3-5 years, doubling to 400% over the next decade.
That's enough to turn £10k into 50 grand.
Now, of course, cannabis stocks can be incredibly volatile. Regulation makes it unpredictable, and it can drop sharply after big price rises. There's also the risk with a company growing this quickly that it outspends its growth potential.
So this is just a forecast – it doesn't mean this stock will perform exactly how I believe it will. And of course, you should only ever stake money you can afford to lose.
If you're happy to accept the risk, the potential gains on offer are immense.
This a market that's seen huge gains in the past:
266% from PUF Ventures between March 2016 and March 2017…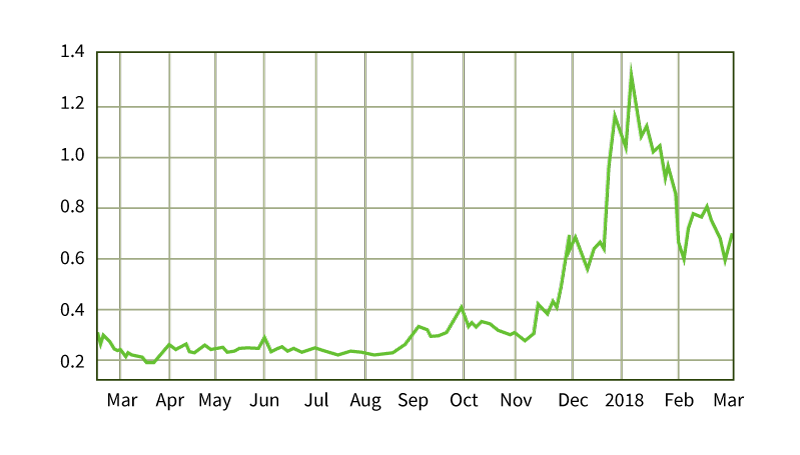 Source: Trading View
Annual performance: 2016: 49% | 2017 581% | 2018 (YT 25/02): 34-%
Past performance is not a reliable indicator of future results
And 241% from GW Pharmaceuticals in the same time period.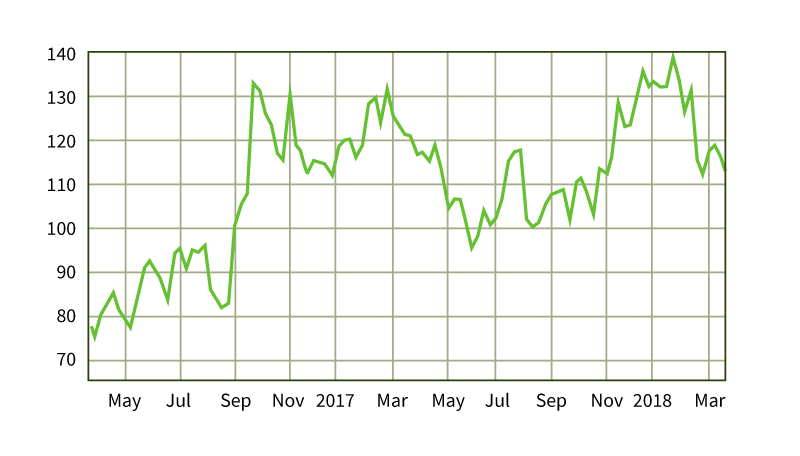 Source: Yahoo Finance
Annual performance| 2016 100% | 2017 11% | 2018 (YT 29/03: 17-%
Past performance is not a reliable indicator of future results
Now again, past performance isn't a failsafe way to predict the future. Not all stocks will see these kinds of huge gains, but you get the idea of the kind of success this market has seen…
The global medical marijuana market alone is expected to reach $55.8 billion by 2025, never mind the recreational demand.
And I believe this one, sole stock is right at the centre of the boom…
It's in a great position to become an industry giant, creating incredible wealth for early investors.
And once Canada holds its vote, this stock could go through the roof.
It could continue to rise for years to come.
But if you wait around, this
opportunity could disappear
When other investors cotton on to what could happen to this cannabis stock on, or shortly after, 7th June 2018…
Its share price could go through the roof.
Forecasts are not a reliable indicator of future results.
And you could have missed out on a windfall.
To my mind, you'll never see a better, and potentially more lucrative early investment opportunity than this.
If I told you this same boom was happening in automated cars, robotics, or a solar power company…
I don't think you'd hesitate to invest.
So remember – this is no different. And it's your chance to claim a share of the cannabis industry's unstoppable wealth.
But the deadline is fast approaching.
7th June 2018.
That's the date your money should be in place for the best returns.
Get in by then, or miss out.
So, the question is…
Are you brave enough to get in on this surging market BEFORE it goes mainstream?
As I said, my name is Eoin Treacy.
It's my job to uncover the most exciting and potentially lucrative investment opportunities on the planet…
And then share them with British investors, here at Frontier Tech Investor – Britain's biggest tech investment advisory.
I want to show you how to take full advantage of this urgent investment immediately.
Over the past few years, I've shown my Frontier Tech Investor readers how to capitalise on the exploding tech market – homing in on things like:
Solar stocks…
Battery tech firms…
Companies pioneering robotics…
Artificial intelligence…
But I'm not just a tech investment expert…
I've worked with and advised many multi-billion dollar firms, like Bloomberg, Shell, Nestle, Rio Tinto, Chandler Brothers, the Abu Dhabi Investment Authority and Breven Howard.
And from my base in California, I get to meet some of the most senior figures in Silicon Valley.
Including CEOs and executives from the likes of Qualcomm, who I often lunch with.
I've learnt over my 15 years in the financial markets that the biggest opportunities are always greeted sceptically at first.
When I told people shale oil would challenge OPEC's dominance in 2013, most of them scoffed… but that's exactly what happened.
It seemed laughable when I foresaw that solar energy was going to make it big back in 2013.
Past performance is not a reliable indicator of future results
But if you'd followed my advice, you'd have made a fortune.
When I claimed that Tesla was on the verge of changing the way we power our vehicles, people dismissed it…
Then Tesla soared more than 10x.
Anyone with the vision to see what others were unable to could have made an absolute fortune on those trades.
That's because… the most profitable opportunities always seem incredible at first.
And not everyone is cut out to take them. Weighing up opportunities that 99% of other people dismiss as impossible… and having the guts to take a stake early… it's too much for some people.
But it can be incredibly lucrative if you get it right.
As I said earlier, I've been monitoring the cannabis sector closely for some time.
And if you needed another sign that it's on the up…
…Warren Buffet has already invested in the industry.
So I cannot stress this enough...
I believe this is your best shot at potentially making your fortune from it…
Here's why…
The money is flooding in
This is perfect timing, because the cannabis industry is on the brink of transformation.
Right now, it still resembles the car market of 1907, before mass-production and mass-marketing.
But the arrival of Big Tobacco could be like Henry Ford inventing the Model T.
And Big Tobacco has planned its route back to popularity very, very carefully.
For almost half a century, they've been preparing for cannabis cigarettes to go mainstream…
The following memo, dated 1970, is from Sir Charles Ellis, British American Tobacco's principle advisor on technical research, addressing its management team:
"Smoking such [a marijuana] cigarette is a natural expansion of current smoking habits which, if a more tolerant attitude were ever taken to cannabis, would be a change in habit comparable to moving over to cigars...
"The proposed research can be started off very simply, it is just to do for "cannabis-loaded" cigarettes what has already been done for normal cigarettes. . . . The starting point must be to learn how to produce in quantity cigarettes loaded uniformly with a known amount of either ground cannabis or dried and cut cannabis rag."
And remember…
There are two catalysts at work here…
The first is Big Tobacco's interest in the cannabis market - plans that had to be put on hold when President Nixon declared his "War on Drugs" in 1971.
These corporations have the financial resources, product design technology, marketing muscle and political clout to transform the market once again, minting a new wave of millionaires.
The second is Canada's forthcoming legalisation of recreational cannabis - a model the U.S could adopt for federal legalisation.
It shows attitudes are changing.
And I believe 7th June gives the green light for tobacco companies to make their move.
But they'll need to source their raw materials…
…And that's where my exclusive stock pick comes in – a company that already has a firm footing in the industry.
But time is of the essence
Even as you read this, the game is heating up.
Canada brokers Jones Lang LaSalle report that the country's eight biggest weed companies will need more than 8 million square feet of space for growing marijuana by 2020. That will be up more than fivefold in two years.
The demand for it is already that huge.
And my recommendation is primed to take advantage of full recreational licencing when it kicks in.
Its range of products means it could dominate the entire cannabis supply chain.
It has the experience in cultivation and production, and the access to capital to be one of the first movers in a whole host of markets that are opening up right now.
And as Cam Battley, Chief Corporate Officer of Vancouver-based Aurora Cannabis Inc. says:
"The international opportunity is going to be very big and I don't see any reason why the global cannabis industry can't one day – and one day fairly soon – be as big, globally, as the brewing industry."
World domination.
Stop and think for a moment just how valuable that could be to you.
It could change your life. You could see spectacular returns as the sector soars.
And all from just a small stake that you're unlikely to miss further down the line if things don't quite go to plan…
But as I said, this is extremely time-sensitive.
You need to act before 7th June 2018.
So let me show you what you need to do, right away.
The Canadian Green Rush –
how to make up to 400%
from legal weed
I've prepared a special cannabis investment report that you can claim today.
It outlines in full why you need to move on this stock before the "lift-off" date of 7th June 2018.
It's titled:
"The Canadian Green Rush – how to make up to 400% from legal weed".
And in it, you'll discover:
Forecasts are not a reliable indicator of future results.
The name of this future cannabis giant…
Why I believe it's primed to climb 200% in 3-5 years, potentially rising to 400% in the longer term
Why you need to get in immediately to see the maximum possible upside…
Full details of how to invest in this firm – including the brokers I recommend you use…
All the risks involved…
Now before I show you how to claim your investment report, I want to make sure you're going into this with your eyes open.
Investing in cannabis stocks can be risky, especially as we wait for the final date for legalisation in Canada.
While we know the Senate vote will take place on 7th June – and the overwhelming expectation is that it will go in favour of legalising recreational marijuana – there is always the chance things don't go as planned.
Assuming the bill is passed as I expect it will be, no one can be certain when recreational marijuana will first be available for purchase in Canada. Unexpected delays could slow the pace of any gains.
So, you see - these kinds of opportunities are not suited to everyone. If the thought of losing money scares you, then you shouldn't be investing – full stop.
Nothing is guaranteed in the stock market. That's the whole point.
This is for someone happy to take a punt with the prospect of a big reward.
The gains I'm forecasting are based on my research and the potential I believe this investment has.
Its price could go even higher, or it may not reach the level I'm forecasting. It could also drop from where it is now.
So embrace this opportunity and all the risks involved. Only invest capital that you can afford to lose.
And you could soon see an incredible return on your money.
So claim your 'Canadian Green Rush' report, now
You get a FREE copy of it when you sign up for my tech investment newsletter – Frontier Tech Investor - the most extensive and insightful research in Britain.
It's a way to discover a consistent, long-term approach to potentially invest successfully in breakout technology.
It could put you way ahead of other investors chasing gains on the market…
But don't just take my word for it…
Here's what a few of my readers had to say about Frontier Tech Investor recently…
"Blue sky thinking and brilliant up to date research, really exceptional articles of interest."
- Digby, Cambridge
"It tells us about tomorrow's world before anyone else…"
- Clive, Weymouth
"Provides fascinating insights into technological developments and potential investment opportunities I wouldn't otherwise be aware of."
- SJ Maidenhead
"Identifies the kinds of opportunity that [I] normally would only hear about when it is too late. My portfolio needs some blue sky thinking!"
- GC, Portishead
"Very informative and thought provoking. Easy to read – not too technical. Very broad subject matter."
- Gary, Billericay
"Interesting ideas. Outside the normal box."
- Mejh, Portsmouth
"Frontier Tech Investor shows me things that I would never have a hope of knowing myself."
- NZ Hills, Auckland
It's certain to help you understand the most powerful tech trends on the planet…
If you're interested in potentially profiting from the coming boom – then I think you're going to love it.
The moment you take up your 30-day, no-obligation trial, I'll send you all our research to date, starting with: "The Canadian Green Rush: how to make up to 400% from legal weed".
And you'll get complete access to...
An entire portfolio of breakout tech stocks. The company I've told you about today holds a huge amount of promise.
But remember, it's not the only company I have on my "buy" list. When you begin your trial, you'll have complete access to the full Frontier Tech Investor portfolio.
And in your issues of the newsletter, I'll update you on all the important news you need to know about.
And more crucially, I'll tell you when to buy and sell these cutting-edge firms.
Remember, I'm inviting you to TRIAL Frontier Tech Investor for 30 days. You don't have to commit to anything.
If it's not for you, no problem at all. Just drop me an email and I'll cancel your subscription and refund your fees in full.
In that time, you'll be able to take advantage of everything I've just shown you.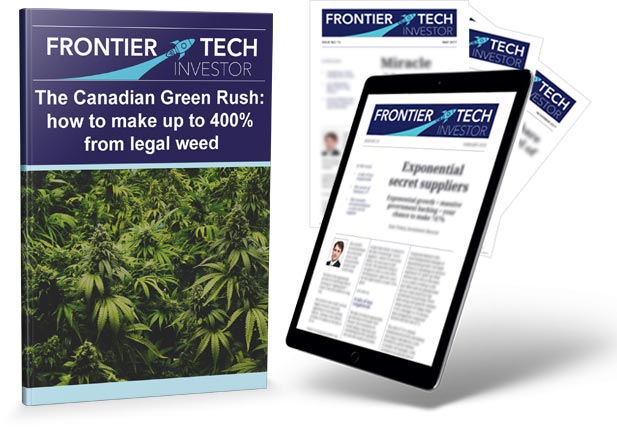 Including all of our research reports – starting with "The Canadian Green Rush: how to make up to 400% from legal weed".
Plus specific stock recommendations, exclusive interviews, the Frontier Tech Investor members' area – everything.
Let me be really clear:
The instant you join us, you'll have access to tech investment opportunities that could make you as much as TEN times your money.
(Remember, there are 19 open "buy" positions in my Frontier Tech Investor portfolio right now.)
On top of that, you're going to get insights and expertise from the most important people in the technology world.
You'll get all that going forward for as long as you like.
And you can walk away whenever you want.
I'll show you how to claim your urgent report and no-obligation trial in just a moment. But first, let me show you why I believe cannabis is an even better investment than other consumer booms like alcohol…
Cannabis is the
"next big thing in medicine"
For over a century, media agendas have focused on the negative aspects of cannabis.
So if you're having a hard time getting your head around anyone using it to treat disease or maintain health, it's not surprising.
Mud sticks, after all.
But did you know that before the discovery of aspirin, cannabis was sold by pharmaceutical companies as an analgesic, an antispasmodic and a sedative?
Studies prove that this 'wonder drug' relieves pain and nausea and fights a variety of killer diseases – including types of cancer.
And now, more and more respected institutions are investigating its extraordinary healing capabilities.
Oxford University has been looking into the role of cannabinoids in biology and medicine for over a year now.
"Cannabinoid research has started to produce exciting biological discoveries, and this research programme is a timely opportunity to increase our understanding of the role of cannabinoids in health and disease. This field holds great promise for developing novel therapeutic opportunities for cancer patients"
...said Ahmed Ahmed, Oxford University's Professor of Gynecological Oncology.
Cancer.org also states: "Scientists reported that THC and other cannabinoids such as CBD slow growth and/or cause death in certain types of cancer cells growing in laboratory dishes. Some animal studies also suggest certain cannabinoids may slow growth and reduce spread of some forms of cancer."
But it's not just cancer. Cannabis has proven success as a pain treatment for everything from arthritis to migraines. And it's especially good at treating the side-effects of chemotherapy.
The $200 billion US alcohol industry fears the medical marijuana market could soon be its rival, according to the Financial Times.
And with Big Tobacco behind it, I believe the sky's the limit. These companies have shaped popular culture for years. They've managed to keep everyone smoking even when they know it's killing them.
So imagine what they'll do with a product that does the opposite.
And the demand that creates for the raw materials.
That's why cannabis is the key here.
I don't forecast this 400% gains lightly. I truly believe this company – already a stable cannabis producer – is one of this century's best investments.
Remember – this is what I do for a living…
I identify the very best opportunities for British investors.
So I hope you can see the enormous potential and urgency of what's at stake…
But to be sure, I want you to see for yourself.
So, claim your copy of my report…
Give it a read, assess the potential and the risks involved – and then decide if you think you could make money from this opportunity…
Forecasts are not a reliable indicator of future results.
But remember you must act BEFORE 7th June 2018 for your best shot at turning a £10,000 stake into £50,000 (before costs) over the coming years.
The moment you claim your "Canadian Green Rush" report today, your 30-day, no-obligation trial to Frontier Tech Investor will begin.
But you're about to get so much more…
Because on top that, I'll also send you:
Bonus Research Report #1: "The infinite energy investor's blueprint"
Bonus Research Report #2: "The new medical frontier: your investment guide to the breakout medicine of the 21st century"
Bonus Research Report #3: "Profiting from the tech frontier" – a vital "primer" on my strategy, how to pick a successful tech firm and the risks you need to know when investing
Plus a FREE subscription to our daily tech e-letter Exponential Investor, your daily dose of the world's most important tech breakthroughs.
But I'm not going to stop there…
You'll also receive a FREE e-copy of publisher Nick O'Connor's book:
The Exponentialist: seeking your fortune on the new technological frontier.
It's one of the most important tech-investing books you'll ever read.
And you'll get great insights into some of the hottest tech trends on the planet right now, including:
Artificial intelligence
Robotics
Gene editing
The Solar Revolution
A hardback copy would normally cost you £24.99. But you can claim an e-version for FREE when you try Frontier Tech Investor today.
The last thing you need to worry about is the cost of your 30-day, no-obligation trial.
Because I've cut you a very special deal…
Get one whole year of Frontier Tech Investor for just £29
That's right – it's just £29 for your first year!
I want as many investors as possible to take advantage of my research.
So I've slashed the price of a one-year subscription to Frontier Tech Investor to just £29.
Normally, Frontier Tech Investor would cost you £79 for a year. But I'd like to welcome you on board with a big discount.
And don't forget it's available to you under no-obligation for 30 days.
So you can try it out, 100% commitment-free.
So just to recap, you get all this…

…for just £29.
It's a great offer. And I make it purely because I'm confident you'll find my work profitable. I'm happy for you to see it yourself and then come to a decision.
Frankly, it doesn't get any better than that!
But don't wait.
This offer is only available for the first 200 people who sign up today
And just to be crystal clear…
At any time in your first month, you can walk away with a full refund.
After that, you can walk away with a pro-rata refund on the rest of your subscription.
That's the deal I would want if I were in your shoes.
Of course, some people simply won't accept that marijuana could be legal across most of the world in the foreseeable future.
But more fool them…
In ten years' time, cannabis will likely be entrenched in the world's mainstream culture.
You have an opportunity today to invest in something that could change your fortunes forever.
Don't waste it.
Get in BEFORE 7th June 2018 – or risk missing out on the full potential of this play.
It's your call…
But I need to ask…
If you're still on the fence… then…
What on earth are you waiting for?
I've shown you everything I can today.
With Big Tobacco behind it, legal cannabis will be huge. There's no question.
If you're still reading, then I believe this is your final opportunity to get in before it goes stratospheric.
And you need to organise yourself NOW.
I can't make that any clearer.
The firm I've selected for you today could soon be at the forefront of this giant industry.
It could become a household name.
If that happens and you ignore this opportunity to buy in at just £18 a share, think about how you'll feel further down the line.
Nothing stings worse than a missed opportunity – trust me.
I've seen it happen many times over the years to countless investors.
So to ensure you don't miss out…
Still not convinced?
Let me spell it out for you.
I believe the only way you could make 400% long-term gains from marijuana is to hitch onto this stock BEFORE 7th June.
Let me remind you why…
Canada's vote to legalise recreational marijuana across the entire nation shows a significant policy shift (although there may be some local government restrictions). It's also a model the US could adopt for federal decriminalisation.
And the firm at the heart of this opportunity is perfectly positioned to capitalise on this newly-unleashed market…
It caters for medicinal and recreational use…
It's perfectly positioned to capitalise on the increase in demand once recreational use is legal in Canada…
It has HUGE potential for growth and is currently trading at just $33 (CAD) a share…
Let me be crystal clear here: if I had to tip one investment in the world today that I truly believe could take a small stake and turn it into massive profits…
This is it.
Invest in this company BEFORE 7th June 2018, and you could turn £10,000 into £30,000 within 3-5 years…
Or into £50,000 within a decade!
Forecasts are not a reliable indicator of future results. Only stake money you can afford to lose.
These are the kinds of gains some investors have already collected from this wealth explosion…
I've already shown you countless examples of these kinds of profits.
But this is your turn to transform your investment fortunes in 2018 and beyond.
And you can't wait around…
Because the clock is ticking…
And I think you'll be thrilled with your subscription.
That said, I don't want anything holding you back from joining today.
Which is why I've kept costs at the lowest level possible.
You get:
Your urgent report: "The Canadian Green Rush: how to make up to 400% from legal weed" – worth £20
A 30-day no-obligation trial of Frontier Tech Investor – worth £79.
Bonus Research Report #1: "The infinite energy investor's blueprint" – worth £20
Bonus Research Report #2: "The new medical frontier: your investment guide to the breakout medicine of the 21st century" – worth £20
Bonus Research Report #3: "Profiting from the tech frontier" – worth £20
"The Exponentialist: seeking your fortune on the new technological frontier" - worth £24.99
Plus a FREE subscription to our daily tech e-letter Exponential Investor
That's a total value of
£183, down to just £29
And since we've just met, I'm taking it one step further...
Publisher's 100%
satisfaction guarantee

I'm giving you 100% satisfaction guarantee.
When you join Frontier Tech Investor, you have 30 days to review everything. If I don't live up to your highest expectations, simply email me and we'll refund your £29 membership fee.
I've made this as easy as I can for you.
The only question that remains is…
Do you have what it takes to grab this opportunity?
Opportunities like this come down to one thing...
What kind of person are you?
Are you the type who can see what few others can? Someone who's bold enough to move early?
Or do you prefer to "wait and see"... to wait until something's a "dead cert" before you act?
Because the truth is, there is no such thing as a dead cert.
But waiting around until everyone can see the huge potential of the opportunity at hand means you'll likely NEVER make the kind of gains we've been discussing today.
The fact you're still reading now tells me you're probably in the first camp – you're willing to be bold, take a risk and get in EARLY.
Which is EXACTLY what Frontier Tech Investor is all about.
In fact, given everything I've shown you I can't think of a single good reason why you wouldn't join us today.
You'll get our research immediately. You can walk away with a full refund any time in the first month and STILL keep all the reports you've received.
Opportunities like this don't come along often.
And timing is EVERYTHING on this one.
So grab it with both hands today, and find out what you need to do invest in this one, little-known cannabis stock, BEFORE 7th June 2018.
I've done everything I can for you.
Now it's over to you.
Don't have regrets.
Many thanks,
Eoin Treacy
Investment Director, Frontier Tech Investor