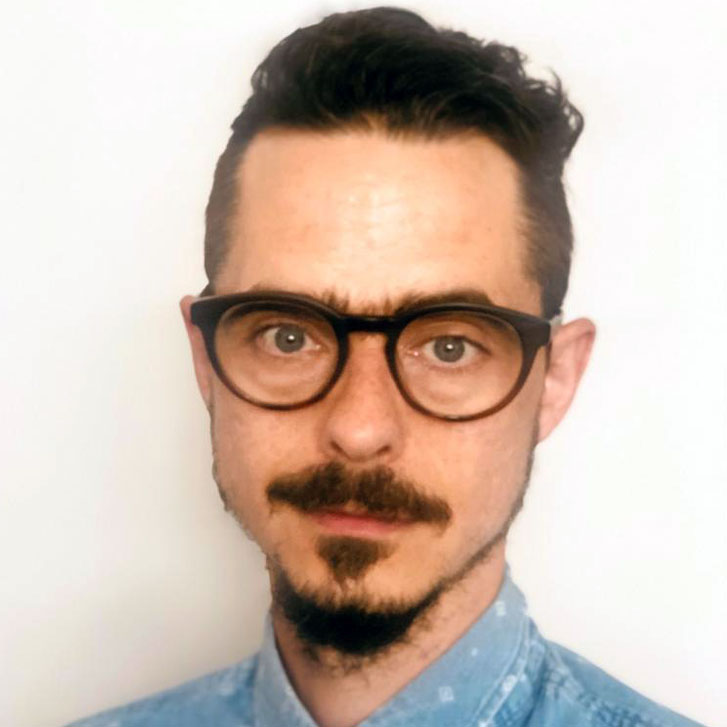 Paolo Cabrelli
Publisher, Southbank Investment Research
Dear Reader,
"Do NOT buy a single cryptocurrency – NOT ONE – until you've heard this…"
That's the urgent message one of Britain's best cryptocurrency experts is sharing with investors today.
He claims that if you own bitcoin or Ethereum…
Or if you're thinking of buying soon…
Then there's something critical you need to understand BEFORE you buy.
In fact, he believes there's an even BIGGER opportunity on the table for you today… one that has the potential to deliver even bigger profits over the long run.
That might be hard to believe… given what we've seen bitcoin do since the pandemic began.
It's now three years since the New York Times claimed that "everyone is growing hilariously rich and you're not".
And yet… the crypto markets just keep rising.
Sure, we've seen them dip in recent months – mainly down to all the chaos going on in the world…
And while they haven't yet reached those previous all-time highs, that hasn't changed the mind of this crypto expert about the mind-boggling long-term potential of crypto.
Missing out on that can be hard to take.
Especially if you regret not buying in when you first heard about bitcoin – whenever that was.
But if this crypto veteran is correct…
There IS an opportunity on the table today that he believes could surpass – or even dwarf – bitcoin.
And you're about to see what it is.
In the next few minutes, he's going to personally brief you on what this event is…
…explain who he expects to make the most money from it…
…and tell you about two specific ways he thinks you can profit from it.
Keep in mind: everything you're about to hear comes directly from one of the greatest cryptocurrency experts in Britain:
Past performance is not a reliable indicator of future results.
He bought bitcoin at $12 and Ethereum at $10. Both coins trade more than 100x higher today.
He cashed a 20,000% gain on Ripple at the very top of the 2017 bull market.
He was famously dubbed an 'idiot' on live US television in 2014 for claiming bitcoin would soar. Here's what's happened since then…
But the prediction he's sharing with you today could involve an even greater transformation… and create even more wealth for early investors…
Here's the urgent message he's sharing with investors right now…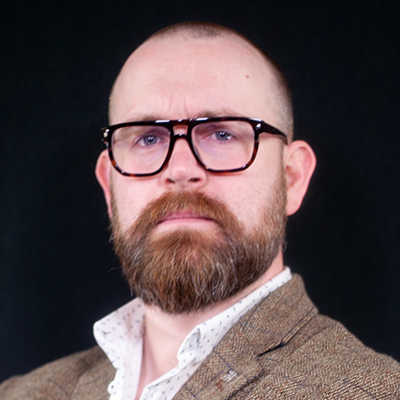 Sam Volkering
World-leading crypto investor, analyst and author
Hi, my name is Sam Volkering.
With bitcoin having soared since the pandemic, there are plenty of people out there who'll try to predict where bitcoin will go next…
In 2020, the Winkelvoss twins – who were the first bitcoin billionaires – claimed it'll hit $500,000 within the next 10 years.
Last year, Cathie Wood – she heads one of the world's largest actively managed ETF – said bitcoin will rise to a high of $500,000.
Scott Minerd – his firm Guggenheim Partners has more than $340 billion dollars under management – says $600,000 is possible.
Vanity Fair even quoted my colleague Charlie Morris' prediction that it'll hit $1m within the next decade and a half!
Who knows if any of them are right.
I'm not here to make the headlines with an eye-catching prediction of where bitcoin will go next… or how high it'll go.
Because there's something else I think you need to know about… something that's much more important than the PRICE bitcoin hits.
See, as we speak another, BIGGER opportunity is emerging…
In the next few minutes you'll see how some of America's most powerful companies are central to this story, including Amazon, Microsoft, IBM, Goldman Sachs, Walmart, Facebook, and scores of others.
And I'll also talk to you about the much smaller, lesser known crypto plays you can buy that I expect to generate the biggest returns.
As you'll see in a second, some of the crypto projects emerging right now are mind blowing – and many of them are either backed by or connected to companies like Microsoft… Google… Apple… and even the London Stock Exchange.
See, this story is connected to bitcoin, Ethereum, and many other cryptos you may have heard of… but could ultimately create MUCH more wealth for early investors.
One look at the markets explains why I say that with such conviction.
We've seen cryptocurrencies like bitcoin, Ethereum and Cardano soar since the pandemic.
Ethereum is up by 1,347%…
And Cardano is up more than 17x.
Of course, these are some of the biggest and most widely used crypto in the world…
Not every crypto will have performed this well since the pandemic and many coins will have lost investors some or all of their investment. I'm just using these as examples to illustrate the potential of cryptocurrency.
Past performance is not a reliable indicator of future results.
A £10,000 investment in any one of those coins in March 2020 would be worth more than £150,000 as I write.
But when you've been in the crypto markets for as long as I have… you begin to understand…
We haven't seen ANYTHING yet
Just consider what we saw in the 2017 boom cycle…
Back then, several cryptos soared by more than 10,000%.
But let me warn you, if you're expecting a re-run of 2017…
You're wrong.
The real opportunity is much, MUCH bigger.
I'm going to show you why that is today.
In a second, I'm going to put an opportunity on the table for you.
Two opportunities, to be specific.
Both of them involve early stage crypto projects that you've likely never heard of before.
And both of them are absolutely primed with potential.
And they're both deeply interconnected to the bigger opportunity I want to share with you today… one I expect to leave bitcoin in the dust in the near future.
It involves what Harvard Business Review, in 2017, called a "foundational technology", which could "create new foundations for our economic and social systems."
If you own your own home… an investment property… or a share portfolio, I believe you'll almost certainly find yourself using this tech in the near future.
But this goes deeper than your money.
Soon, this technology could be critical to every transaction you make… who has access to your medical records… how you pay your taxes… even how you vote.
If you own or run a business, you must understand how it works. Some experts claim it could destroy entire industries. (Harvard researchers believe bankers, brokers and lawyers are at risk.)
None of this is some futuristic dream. Millions of people globally are already using this technology.
You only need to look at the organisations developing this to see we could be on course for a massive inflection point… the sudden adoption of this technology all over the world.
You have BMW… Ford… Honda… General Motors… Hyundai … they're all using this
Walmart… the United Nations World Food Programme… Nestle… De Beers… Royal Dutch Shell … the Depository Trust and Clearing Corporatio n, which has a $10 trillion derivative portfolio … they're all exploring it too.
Then there's Amazon… Facebook… and Microsoft…
And major financial companies like Credit Suisse…. JP Morgan Chase… Goldman Sachs… and Citigroup…
Foxconn – which makes the components inside iPhones and other Apple products – is into this technology in a big way.
And it's not just corporations – it's governments too.
The US government is exploring using this technology to secure nuclear codes… the central bank of China is building a new financial system around it while Europe, Britain and America are researching the idea…
In my view, this technology will play a big role in your life in the very near future.
Simply put, I believe it's the most important new technology in the world – and an opportunity for investors like us to make a small fortune in the years ahead.
I'm not the only person who thinks that.
A recent survey found that nearly:
9 out of 10 tech experts expect this
to be as transformative as the internet
Just think about that for a second.
As transformative as the internet.
Can that really be true?
As transformative than the trend that sent Amazon up 129,000%... made Google arguably the most powerful company on the planet… made approximately 10,000 new millionaires on Microsoft stock alone…
Can ANYTHING be that big?
As crazy as it sounds at first…
YES.
I'm convinced those tech professionals are 100% correct.
I predict the decentralised ledger technology that bitcoin and 99% of other cryptocurrencies – the most famous of which is called BLOCKCHAIN – will ultimately be the single most lucrative technology in the world.
That's a long term forecast.
Research from Gartner estimates that blockchain will generate $3.1 trillion in new business value by 2030.
That far exceeds Bitcoin's market cap of just over $1 trillion – and that was at its all-time high last year.
So here's the deal…
Today I want to show you how to claim your stake in the blockchain plays I believe will lead the NEXT round of knockout gains…
See, over the next year, the crypto market appears set to undergo THREE powerful shifts that could change it forever.
Changes that I believe will trigger the biggest and quickest financial run up in history.
I'll walk you through those changes in just a second.
But first let me tell you why…
You might want to sit this one out
1) "Squeaky Bum Time" gets you out of your seat
In the final stages of the 2003's premier league title battle between Arsenal and Manchester United, Sir Alex Ferguson coined the phrase: "Squeaky Bum Time."
He was referring to the sound you make in a plastic seat whilst squirming under pressure .
Well, in crypto you better get used to it!
The crypto market is the wildest, most exhilarating – and for me the most lucrative – ride out there.
50% moves down and 300% move UP – in a matter of days – are common place in the crypto market.
There's no doubt about it. It's for thrill seekers. Those who can keep their cool when things get dicey. Because believe me, sooner or later, it will get dicey.
And you'll be met by one of those moments that tests your intestinal fortitude. It's during these moments that you learn a lot about yourself. And how you react will likely determine your overall success.
Hey, everyone's wired differently. For some people, that scenario describes their worst nightmare. For me it's part of the thrill!
If you're going to dip your toe into the crypto market, you need to accept the volatility…
Or better yet, embrace it.
Because if you do, it could very well change your life!
2) Too rich for your blood.
Not only is the crypto market volatile. It's also mainly unregulated. Meaning you can't complain to the Financial Ombudsmen if things go pear shaped. And you're not covered by the Financial Services Compensation scheme.
If you're not able to risk losing all or most of your small stake, or you can't keep a clear head and avoid rushing in without understanding the risks involved… the crypto market won't be for you.
For my insiders, subscribers to my work, I will share all my best practises with you and guide you through what you need to do step by step to take advantage of this market.
Follow me down the rabbit hole today, and I'll show you how to buy, sell and store cryptocurrencies, too.
What's more, I'll introduce you to some crypto stocks – yes, crypto STOCKS – that allow you to take part in this boom, without even having to open a crypto wallet. You can buy them through your existing brokerage account. And they're listed on the London Stock Exchange.
That's not to say these stocks aren't high risk, though. They're still at the vanguard of the risk/reward curve.
There's no getting away from the fact that you have to have the mettle for this market to enjoy it. Because in some cases, losses are inevitable.
3) You're happier being cautious, investing in a boiler plate FTSE tracker fund.
2021 was a decent year for the FTSE.
In 2021 it returned 14%.
Past performance is not a reliable indicator of future results.
That might not seem much to you.
But that's a big figure, given its returned 2.86 % on average between 1999 and 2019. Just enough to keep pace with inflation.
Now, some people prefer the relatively 'low risk'/low reward offered by the FTSE.
They prefer being able to lump their whole nest-egg into an investment. Being able to "set it and forget it". And come back to it in twenty years' time, with the hope of a double – or at best, triple digit gain – at the end of it.
That's completely fine… But it's not what the crypto market is about.
This is about joining a new financial system which I believe will be the most important development of our lifetime, shaving off a sliver of your risk capital… perhaps just a couple of hundred quid…
And potentially walking away with a fortune in a few years time!
And remember, a good rule of thumb is to be diversified across different asset types.
So, if 98% of your risk capital is in prudent, historically low volatility assets… having 2% in an asset class that has the potential to go like the clappers seems like a smart play to me.
Given all this, let me ask you…
Can you accept the risks and only invest money you can afford to lose?
Are you prepared for the inevitable price swings as this market continues to boom?
Do you want the chance to turn a couple of hundred quid into a royal personal fortune?
If you do…
GOOD!
Let me show you why the crypto market could be about to be on the receiving end of 1 BILLION user TSUNAMI…
Crypto Catalyst #1:
The Network EXPLOSION
Whilst the vast majority of crypto investors have their eyeballs glued to the PRICE of Bitcoin and other cryptocurrencies…
There's another – even more explosive – 'bull-market' taking place, right under most people's noses.
I'm talking about the rate at which crypto is being adopted.
According to Global Macro Investor, the only comparable technology that's been adopted at such speed is that of the internet…
And the internet was the fastest adopted technology in history.
But where the internet grew at an average 63% per year…
Crypto is being adopted at almost DOUBLE the rate.
But here's the best part:
As you can see from the chart above, crypto is at about the same stage of adoption as the internet was back in 1997.
Or let me say that another way…
Investing in crypto now could be like backing internet stocks in 1997
In money making terms, we're standing at the foot of Everest.
But I don't think it will be for very long.
Because all of the evidence points to us teetering on the brink of the biggest network explosion yet.
I'm talking about a cascade of adoption that could see crypto users reach as many as 1 BILLION in 2023.
You see, over the past year, whilst the crypto price action has dominated the headlines…
The companies responsible for the plumbing of our financial system have ripped it up… in order to accept crypto payments.
In February 2021 Mastercard announced it will support select cryptocurrencies directly on its network, in the near future…
Visa is launching an entirely new payment system that will accept Bitcoin…
And PayPal, who launched crypto purchases early last year in the US, is now expanding its offering internationally…
The foundations are in.
Paving the way for the true gatekeepers of the modern economy to roll out cryptocurrencies to hundreds of millions of new users.
I'm talking about billion-dollar corporations who process billions of consumers' transactions every single day.
And I think it's about to blow everything we've seen so far CLEAN out of the water.
First, you've got Google.
It has partnered with a subsidiary of the New York Stock Exchange's parent company – called Bakkt.
The partnership will allow millions of consumers to pay for goods and services using crypto through its payment app, Google Pay.
Potential crypto users = 150 million
Second, you've got Amazon.
A statement from the company said it was "inspired" by cryptocurrency innovation, and are "exploring what it could look like on Amazon"…
It went on to say…
"We believe the future will be built on new technologies that enable modern, fast, and inexpensive payments, and hope to bring that future to Amazon customers as soon as possible."
This is a STRONG indication that it could soon accept cryptos as payment… opening up crypto to its 300 MILLION active users. Such a move could send this market into a frenzy.
Potential crypto users = 300 million
Third, could be the biggest flashpoint of all…
The world's most valuable company – Apple – is definitely looking into crypto.
In an interview with the New York Times, Apple CEO, Tim Cook dropped an absolute bombshell.
Now, I'll take a speculative leap – just the way I am joining the dots on the clues I see popping up all around us…
These big CEOs can't announce crucial strategic moves for their company off hand in an interview. They need to consult with their cabal of lawyers first.
See, in the interview Cook admitted to owning cryptocurrency himself…
He also disclosed that Apple is looking at accepting crypto payments for its 500 MILLION users who use its Apple Pay app every day.
Now, Cook did his best to hedge his language with a plethora of caveats. And no-one can say aside from Cook himself how soon these plans are turned into action. After he said the plans aren't 'immediate'.
But to me, this is confirmation of an already very obvious conclusion…
That it's a matter of WHEN – not if – Apple will accept crypto payments thorough it's Apple Pay payment app.
Because when you look past what Apple are saying… to what they are actually doing…
Apple are already making big moves towards crypto adoption.
Back in May, it advertised a job vacancy for employees with experience in cryptocurrency to join its Apple Pay and iPhone Wallet app team.
This job ad stipulated candidates require "5+ years experience working in or with alternative payment providers, such as digital wallets…. cryptocurrency and etc."
It doesn't take a genius to work out what might be about to unfold…
In my view, Apple integrating cryptocurrency into its payment app, Apple Pay, is inevitable.
That would put bitcoin within the tap of a button of Apple Pay's 500 million users.
In fact, according to the FT back in May last year when the job ad was first posted…
Apple is "quietly [preparing] for Bitcoin payments through wallet app".
What's more, crypto purchases are already supported within the Apple Wallet. It is just yet to be enabled for end users.
Do you see what I see?
Crypto payments through Apple Pay could be switched on with the flick of a button.
I'm just waiting for the announcement! It may not come in the immediate future but I believe it is inevitable.
If and when that happens it could trigger a parabolic up-move for Bitcoin and other cryptocurrencies.
Potential bitcoin users = 500 million
Total = Crypto opened up to 950 million potential users
Now I could be wrong – it could be that these tech giants aren't about to start rolling out crypto announcements. Or if they do, it could be less far-reaching than I expect. And there's bound to be a lot of overlap between Google, Amazon and Apple customers
But let's say we're even looking at a ballpark figure here:
Together, we could be talking about as many as 950 Million users that could flood into crypto in the coming months or years.
And that's not to mention the droves of other companies – many with millions of customers worldwide – who are following hot on their heels.
Starbucks, AMC, Robin Hood and Tesla are all GEARING up to accept crypto payments.
Walmart are ALREADY allowing customers to buy bitcoin in some US stores.
The big four auditing firms – Deloitte, EY, KPMG and PwC – are moving in, too. They're all about to become crypto and blockchain auditors.
Then, you've got perhaps the biggest investor of them all wading into cryptocurrencies with both feet…
Nation states.
Early in 2021 El Salvador became the first country to make Bitcoin legal tender. Mainstream media has been fast to highlight the small number of people protesting the move…
The simple fact is, the national bitcoin wallet app – Chivo – is the most downloaded app in the country.
Some might say it's been an unabashed success!
Now, El Salvador may be the first country to make Bitcoin it's official currency of choice. But mark my words, it won't be the last.
From my eyes it's clear: crypto is on the cusp of reaching a critical mass.
Will you sit on the sidelines? Or, this time round, will you grab a stake in this market uprising?
Over the past decade, I've seen bitcoin's adoption ramp up in front of my eyes.
Below is a screenshot I took back in 2017. Then, Bitcoin was trading at just $2,000.
This website shows people adopting Bitcoin in real time.
I left the timer running for 30 minutes… and in that short time $5.5 million poured into bitcoin.
At the time I thought it was a colossal number.
But look where it is now…
It's over $500 million – more than 100-TIMES the size.
Now, let me ask you…
What happens if Google, Apple and Amazon open up bitcoin purchases to billions of users?
Frankly the ultimate figure doesn't really matter.
What matters is that you know the wave of adoption is coming. And today you have a chance to position yourself BEFORE it arrives. For what could be a huge windfall.
Forecasts and Past performance are not reliable indicators of future results.
If you've been kicking yourself for missing out on the mad-money profits other crypto investors have been making…
THIS is your chance to catch up!
Keep in mind, all you need is a small sum of money you can afford to lose, that you're not going to lose sleep over – to get into this boom...
But you need to move fast. The profit-hungry crowd are likely to put two-and-two together very soon and RUSH into this.
In fact, they already are…
Some of the smartest investors, speculators and most powerful people in finance are switching on to this upsurge – FAST. It's been endorsed by investors like…
Legendary macro investor, Paul Tudor Jones…
The man who 'broke the Bank of England', George Soros…
George Soros' former right-hand man, Stan Druckenmiller…
Blackrock's Chief Investment Officer, Rick Rieder…
Jim Simons – whose Medallion Fund has the best investing record in history.
And the founder of the world's largest hedge fund – Ray Dalio.
And it's not just billionaire investors.
Every echelon of the anointed elite is moving in, too.
I'm talking about celebrities and multi-millionaire athletes.
Six-time Ballon D'or winner, Lionel Messi is being paid part of his $41 million annual salary in crypto…
The #1 pick in the NFL draft, quarterback Trevor Lawrence, has said his ENTIRE $24 million signing bonus will go straight into his crypto portfolio.
Players from the NBA's Sacramento Kings are going to be able to be paid in bitcoin.
Players at Southampton FC can now reportedly have their bonuses paid in bitcoin.
NFL Superbowl MVP, Aaron Rodgers, will be paid part of his $22m annual salary in Bitcoin.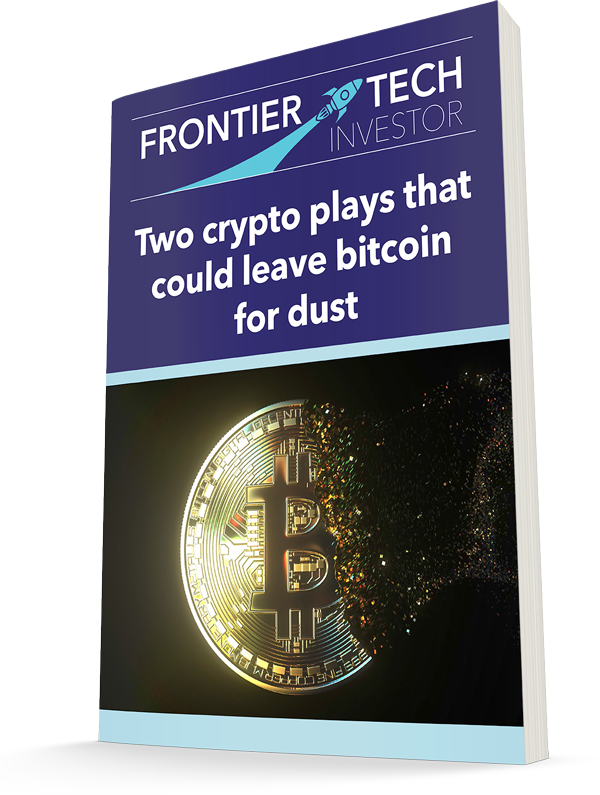 Connect the dots... follow the smart money... and a very clear picture emerges... the anointed elite are pouring money into the cryptocurrency market... positioning themselves for a windfall...
For investors, eager to take a punt, this is a flashing neon sign that screams BUY IN NOW!
Get yourself in the game!
That's why I have written my special report – "Two Crypto Plays that could leave Bitcoin for DUST" – in simple, plain English...
Forecasts are not reliable indicators of future results.
To show you how to potentially profit from this blistering new asset class.
Because it gets even better!
Crypto Catalyst #2:
Brace yourself for the $100 Trillion 'Gigawave'
What every industry needs is "a tipping point".
I'm sure you have a feel for what that phrase means, but just to be crystal clear… in his bestselling book The Tipping Point, Malcolm Gladwell describes it like this:
"The tipping point is that magic moment when an idea, trend, or social behaviour crosses a threshold, tips, and spreads like wildfire."
It is the moment of avalanche… when all of that little-by-little pressure is released in one rush of energy.
It is a moment, which I believe we are teetering on the brink of.
One that could see a portion of $100 TRILLION in institutional funds flood into the crypto market.
See, Bitcoin's rise since March 2020 has been astonishing, no doubt.
This new asset class has risen 6-fold from $5,000 to the $30,000 it sits today (as of 19th May).
Many attribute this rise to a wave of institutional capital that entered the space.
And that is indeed the case.
As Forbes reported in August: "Institutional money is pouring into the crypto market and it's only going to grow"
But this bull market is even more astonishing when you realise that growth has happened with the handbrake wrenched to the top!
You see, for big corporations and institutions like investment and pension funds, there's a host of regulatory hoops to jump through to actually buy bitcoin.
According to Institutional Investor, the total pool of institutional money was valued at $103 trillion at the end of 2020. That's more than 100-TIMES the size of Bitcoin's market cap.
If crypto were to capture just 5% of the $103 trillion total, it would explode in value!
And I've got great news for you:
That red tape is being snipped right down the middle as we speak!
In 2021, the regulatory body for the United States' financial markets – U.S. Securities and Exchange Commission – installed a PRO crypto politician as their new Chairman.
There he is on the right. His name is Gary Gensler. Before taking up his post at the SEC, he taught a course on blockchain and cryptocurrency at the prestigious Massachusetts Institute of Technology.
And now that he's got his feet under the table, he's getting to work!
Most notably, Gensler openly defied experts' expectations to approve the first EVER institutional grade Bitcoin investment product for US markets – a Bitcoin futures ETF.
It gives institutions and pension funds a simple way to get exposure to Bitcoin.
In the days that followed… it became the quickest ETF in history to grow to $1 billion in assets.
And now institutions are JUST beginning to pile into the crypto market.
$2.2 trillion Investment Firm, Pimco is planning to invest in crypto.
Houston's $5 billion firefighter pension fund has bought $25 million worth of bitcoin and Ethereum.
The Rothschild Investment Group has disclosed their investment worth of $1.92 million in the Greyscale Bitcoin Trust.
$9.5 trillion asset manager, BlackRock has almost $400m invested in bitcoin mining stocks.
Morgan Stanley has $2.4 million worth of exposure to crypto.
Even sovereign wealth funds are starting to dip their toes in crypto.
One of Singapore's sovereign wealth funds owns Bitcoin. And according to digital asset platform, Copper, the largest sovereign wealth fund in the world – the $1.3 trillion Norwegian Government Pension fund – has exposure to Bitcoin.
But what we've seen so far is just a glimpse of what could be coming down the pike.
Last year $11 trillion investment giant, Fidelity, carried out a survey of 1,100 institutional investors. It found that more than 900 of those institutions expect to invest in digital assets in the next 5 years.
What's more, former Chancellor of the Exchequer, Philip Hammond admitted… Big Finance's move into crypto is unstoppable.
Speaking to Yahoo! Finance, 'Spreadsheet Phil' went on record, saying: "This is going to happen, we have probably got to a point where this is unstoppable"
The writing is on the wall…
What we're seeing now are early tremors of a quake that, I believe, will rock financial markets.
This is just the beginning!
It's head-slappingly obvious what's going on here.
But just in case you need any more convincing…
I think the star of America's version of Dragon's Den, Kevin O'Leary, puts it best.
The investment mogul was once a famous crypto sceptic. But now he has enacted an about turn.
This is a man who's privy to the conversations taking place in the corridors of high finance.
And this is what he has to say:
There are "trillions of dollars of [institutional] interest waiting to come on board".
Read that again…
There are "trillions of dollars of interest" waiting to come to the crypto market.
At the risk of being blunt, let me just say…
This is YOUR chance to beat that institutional money to the punch.
So how do we wring this crypto boom for all it's worth?
First things first…
I want you to get clued up on my #1 crypto to buy and hold for the decade.
That crypto is the world's second largest crypto – Ethereum.
In many ways, Ethereum has established itself as the backbone of the cryptoeconomy. It is the 'platform' crypto on which many thousands of crypto projects operate on.
In fact, its daily users – on some days – eclipse that of bitcoin. And its daily number of transactions outstrip bitcoin by a factor of 6-to-1, at the time of writing.
As I mentioned, shortly after this presentation, a special briefing about Ethereum will land in your email inbox.
It explains exactly what Ethereum is. Why I think it should form the bedrock of every crypto portfolio. How to buy it. And a rundown of the risks involved.
And if you don't already own some bitcoin… get clued up pronto. If you're happy with the risks, grab some. In my book, every thrill-seeking investor should hold some Bitcoin to get some skin in the game (using money you can afford to lose, of course).
Needless to say, I think it will do incredibly well from here on out.
Should it reach $146,000 in the long term, as JP Morgan predicts, you'd more than double your money.
Those are exceptional returns. But right about now, you may be thinking…
"Sam, a double is great... but it's still nothing like the life-changing returns I've seen and heard people making in the crypto market. You said you'd show me how I could make a 100-TIMES return… not a two-times return on my money."
Forecasts and Past performance are not reliable indicators of future results.
And I'd say you make a great point.
So let me show you HOW we're going to take maximum financial advantage of this white-hot market.
The fact is, in every single bitcoin bull market thus far, the biggest gains haven't been made by bitcoin.
They've been made by smaller 'alt-coins'. Because of their size, it takes just a small influx of investment capital to send their price soaring.
And this Bitcoin bull is no different.
As you can see from the chart above, whilst Bitcoin performed well in 2021…
Gains of 15,000%... 16,000% and 17,000% would have been possible if you had invested in these three smaller coins at the right time.
To put that into perspective…
If you'd punted £500 on Bitcoin you'd have made £789. A good return, no doubt.
But if you'd invested that same amount on Content Value Token, you'd now be sitting on £87,567 (before fees and taxes)!
Past performance is not a reliable indicator of future results.
Now these are some of the best performing crypto from the past year, not recommendations that I've made. You would have had to time the market perfectly to get these exact gains. And not every crypto will have done nearly as well as these coins, but I trust I'm making myself loud and clear:
Smaller coins have the potential to out-gain Bitcoin from here on out.
THAT's the fortune minting opportunity staring you in the face today by investing in the right alt coins.
And there's one I'm going to help you take maximum financial advantage of.
But I must warn you…
This is NOT the time to dilly dally!
I believe we are standing slap, bang in the centre of a never-to-be-repeated moment in history.
Three of the largest companies in the world – Apple, Google and Amazon – could be about to open the floodgates for, as many as 950 million users to adopt crypto in the near future…
Never again will this moment in history occur. Just like never again will the world rush to adopt personal computers. Never again will Apple release the first iPod. Never again will the internet spread across the world so feverishly.
Never again will cryptos potentially be opened up to so many new users…
And never again will this institutional money pile in with such force.
If you want to make the most possible money from this crypto revolution – this is it. I believe the time is now. And it will NEVER be repeated.
Just a small stake – money you can afford to lose if I'm wrong - in one of these exploding cryptos could redefine all of your expectations about your future wealth.
It's a paradise for punters with a small amount of investment capital to spare!
So, if you're ready…
CLAIM your special report…
"Two Crypto Plays That Could Leave Bitcoin for DUST!"
You've heard the stories of people changing their lives off the back of the crypto revolution…
You've heard the stories of tiny cryptos shooting up hundreds of percent in a matter of days…
And I bet you've thought to yourself:
"Why haven't I taken the time to get clued up about this white-hot market?
Why haven't I staked my claim in one of these cryptos – with a couple of hundred quid – and changed MY life?"
Now, you DO have a second chance.
Now… it's YOUR turn.
And I've just got one thing to say:
Don't BLOW it!
Today I'm handing you everything you need to potentially profit on a silver platter!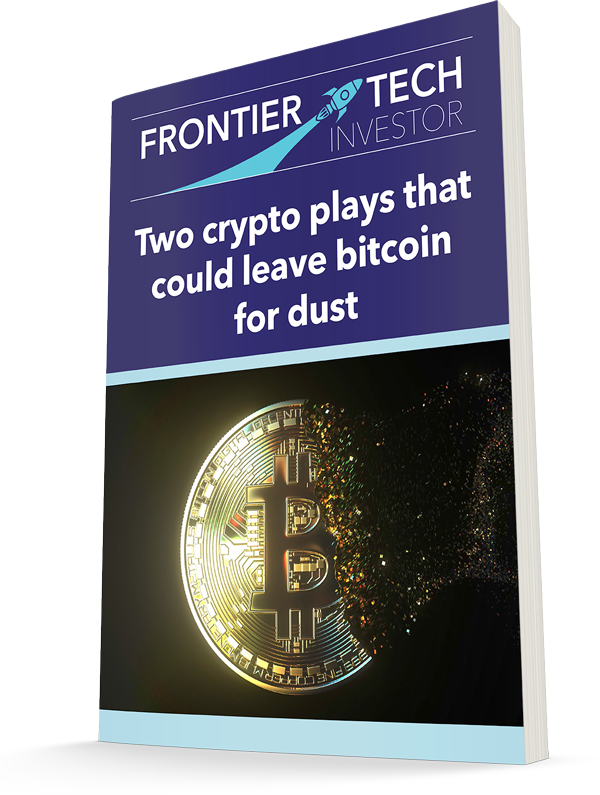 I want to send you a copy of my special research dossier – "Two Crypto Plays That Could Leave Bitcoin for DUST".
It contains my two highest conviction crypto 'catch up' plays right now.
You don't get many second chances to turn a small grubstake into a windfall…
But that's exactly what's staring you in the face.
Right. This. Second.
Starting with:
CRYPTO CATCH UP PLAY #1:
The 10Xer
The first crypto in my sights possesses enormous potential.
Because it leverages my #1 secret for success in the crypto markets:
Invest in a 'platform' crypto BEFORE it's on the receiving end of an adoption WAVE.
The five largest crypto – ranked by market cap – are what I call 'platform' crypto.
Platform crypto are the foundation of the crypto world.
They act like operating systems for the thousands of crypto applications that exist today to be built on.
And therein lies the secret to their success.
Because it opens them up to user bases FAR larger than any single crypto project.
And when a platform crypto gets adopted – en masse – its price goes through the roof. Meaning those with the foresight to see it playing out, ahead of time, get the chance to become filthy rich.
Ethereum is the first and best-known platform crypto. It took blockchain a giant leap further than that of money. Pioneered the use of smart contracts. And allowed developers to create decentralised, online applications on top of the Ethereum platform.
It was that potential that led me to invest in it at just $12.
It's now trading at around $2,000 per coin (as of 19th May).
Past performance is not a reliable indicator of future results.
Since Ethereum's birth, a number of 'platform' crypto have followed in its footsteps. Some bill themselves as outright competitors to Ethereum. Others are carving out entirely new markets of their own.
And when these crypto attract a wave of user adoption, only one thing happens.
They fire themselves from relative obscurity… right to the top of the market cap leader board.
Today I'd like to introduce you to what I believe to be another gigantic platform crypto.
Given its size…
I equate this to buying Ethereum
when it was priced at just $25!
But the crypto in my sights is not an Ethereum competitor.
In fact, it has a potential user base even bigger than that of Ethereum.
Because it's not just people that have a use for crypto…
There's another type of crypto user.
And their number outstrips that of the human population almost by a ratio of 3:1!
I'm talking about the billions of smart devices interacting inside the Internet of Things.
You may have already heard of Internet of Things.
Experts have called the Internet of Things, "the future of technology " and the breakthrough that "will ignite the industrial revolution".
I see it as the NEXT stage of the internet.
The first internet that we use every day has connected billions of people.
The second stage – The Internet of Things – doesn't just connect people… but the plethora of computerised 'things' around us.
I'm talking about smart devices like smart watches… security cameras… kitchen appliances… and even your garbage bin.
Already, the Internet of Things comprises 21.5 BILLION devices… all seamlessly interacting with each other… exchanging data to complete tasks.
And according to Martech Advisor, this number is expected to jump to 125 BILLION by the end of the decade. That's 15 times MORE than the nearly 8 billion people on planet earth.
And the crypto king I'd like to introduce you to is what I believe will be the platform crypto for the crypto ecosystem on the Internet of Things.
That's why I equate this crypto to buying Ethereum when it was priced at $25.
And from everything I can see, it is on the cusp of EXPONENTIAL growth.
After six years of development, this crypto launched its production ready protocol earlier in 2021.
And now it is in the process of onboarding a WAVE of corporate adopters.
I'm talking about companies like…
Jaguar Land Rover…
Dell
Engie Lab
Volkswagen
Fujitsu
Bosch
Microsoft
They're all IN.
As this crypto opens itself up to billions of new users, I believe it is poised to become the next 'Blue Chip' crypto.
And, if you invest in it now, it could make you an absolute fortune.
I'm backing this crypto to turn a £200 stake into £2,000 in the next few years (before costs and taxes).
Forecasts are not reliable indicators of future results.
But there's another flashpoint for this crypto that I've just uncovered.
Let me just say: the numbers could be about to get seriously ugly.
Because this crypto has been put on a very short list for a massive blockchain project for one of the largest financial markets in the world.
If it wins the project, this could be like dumping a vat of rocket fuel on a blazing house fire.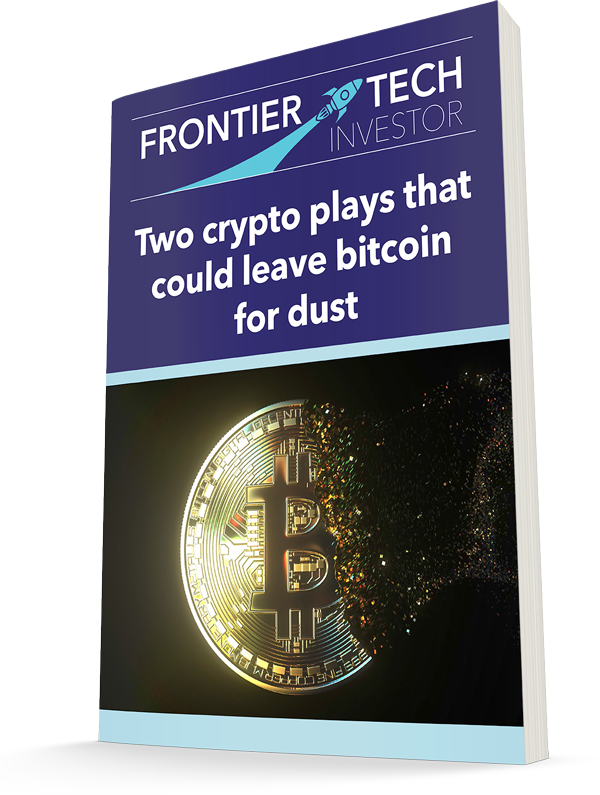 The full details on this crypto king are available inside your special report…
"Two Crypto Plays that could leave Bitcoin for DUST".
I want you to claim it now.
Because I want there to be ZERO chance of you missing out on the crypto I believe could LEAD the next round of knockout gains.
I'll show you how you can get your hands on it in a second.
But first, let me introduce you to your second crypto play.
I think you'll agree, it's a real doozy…
The Ultimate Crypto Pick and Shovel Play
"When everybody is digging for gold, it's good to be in the pick and shovel business."
It's a famous quote in financial markets.
And with good reason.
During an industry boom, it's often the companies building out the infrastructure to support it that reap the largest returns.
And your second crypto play is, in my opinion, quite possibly the most underrated – and most explosive – crypto pick and shovel play in the world today.
Now, I have to be careful of what I reveal in public forum.
This project is TINY.
As I write, it has a market cap of less than £20 million…
Just 50 employees…
And as a result, it is extremely sensitive to large influxes of capital.
I have to be careful what details I do reveal without blowing this stock up and letting the cat out the bag.
So here's what I CAN tell you…
First off, this is a crypto stock. Yes, a crypto STOCK. Which means you don't need to set up a crypto wallet to buy it…
Or open an account on a crypto exchange.
In fact, this stock is listed on the London Stock Exchange. So you can buy it in your existing brokerage account.
It's one of the simplest ways to play the impending crypto boom. And potentially one of the most explosive ways, too.
The company is the gatekeeper for those wishing to move from the traditional financial system to that of the crypto-led financial system.
It operates like a bank, offering bank-like facilities for both traditional, fiat money… and bitcoin.
One of its core offerings is Bitcoin purchases. Setting it up to grab a slice of the millions of pounds in bitcoin purchases that could take place over the coming years.
And it could open up this company's annual revenues – which were just £450,000 in 2020 – to positively explode in the future.
How high could they go?
Let's use the world's foremost crypto exchange, Coinbase, as a yardstick…
In 2019, during the height of the crypto bear market, Coinbase's UK arm had revenues of around £80 million.
If it captures annual revenues even 20 percent of that over the coming years… it would represent a 35X increase in revenues.
But given Bitcoin volumes are around TWICE what they were in 2019…
And the fact that bitcoin could soon see itself opened up to 950 MILLION potential users… I believe that is a conservative estimate. For me this is the best crypto pick and shovel play in the world right now.
But almost NO ONE knows about it yet.
It's trading completely under the radar…
Ultimately, I'm backing this company to score gains of 2,073% in the coming years.
That's enough to turn a stake of just £500 into £10,865 (before costs and taxes)!
Forecasts are not reliable indicators of future results.
This is one hell of an opportunity.
One that I want to help you get in on as soon as you can.
And it's all there for you in your special report…
"Two Crypto Plays that could leave Bitcoin for DUST"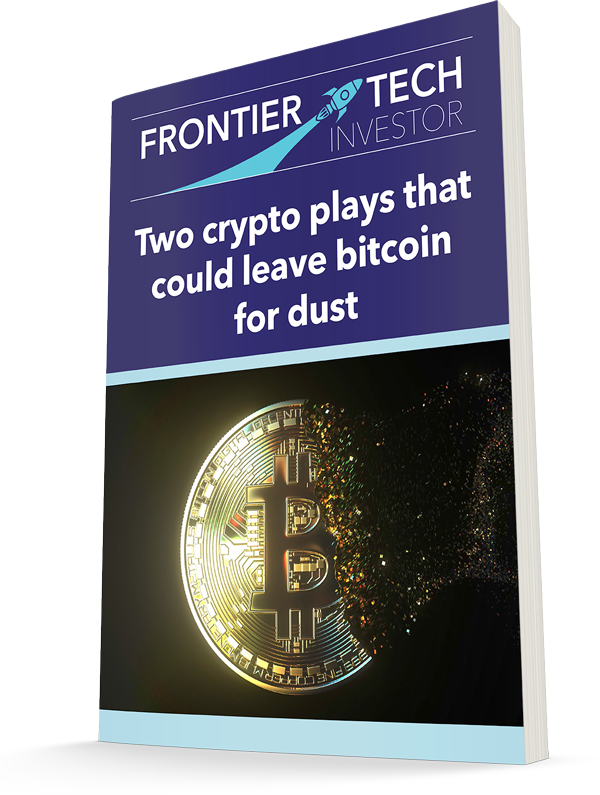 If you've been kicking yourself about missing out on Bitcoin's epic bull run over the past 18 months…
This is your second chance to do something about it!
As I have made patently clear in this briefing…
We could be on the cusp of a boom that makes everything that's come before it look like a drop in the ocean.
As many as 950 Million potential users could gain access to crypto payments…
A portion of $100 trillion dollars in institutional money could be about to force the market to stratospheric heights.
And the two crypto plays I've just laid out for you could ride that wave right to its very peak.
Frankly, if you're not already practically foaming at the mouth at the potentially life-changing impact this explosive situation could have for your money.
If you don't want to put yourself in the running for some of these potentially enormous profits… no problem. It's not for everyone.
If you can't step out of your comfort zone… if you can't be disciplined enough to only stake money you can afford to lose… jump off the ride now.
Move on, as you were.
But if you see all of this adoption and investment, and you DO feel a deep desire to find out what's going on…
If you CAN sense the huge opportunity at your feet and you can't wait to channel these potential gains your way...
This report can be yours, today.
This report includes my full analysis on both crypto plays I've told you about today. Including their names, ticker symbols and step-by-step instruction on how to buy them.
I want you to claim this valuable report now.
Because I want there to be ZERO chance of you missing out on what I believe is a once-in-history eruption of new wealth.
We're teetering on the brink of the next big one and I believe the life-altering climbs are ahead of you. All you have to do is take the first step!
And I am going to make it effortless for you to take that step, right now.
In fact, I'm not just going to send you this special report.
I'm going to go several steps further.
I realise you may be new to the world of crypto. So, I'm going to help you become one of the most clued up investors in the UK.
By offering you this exclusive…
Crypto Investing Wealth Pack
(Value £119.99)
Whether you have £200 or £500 to punt on these potentially rocketing cryptos...
This wealth package shows you how to make it work for you.
I am determined to make you one of the most clued-up people in Britain on this fast-rising market...
And open up to you scores more opportunities to help you grow your personal wealth.
Here's how I'm going to do that:
Crypto Wealth Package Gift #1:
A 365-day pass to…
After you've devoured my special report "Two Crypto Plays that Could Leave Bitcoin for DUST"…
After you've decided if you want to take a shot at a 10X gain…
What happens next?
I'm not going to leave you hanging, that's for certain.
Crypto insight and intelligence will continue in my dedicated crypto advisory, Sam Volkering's Crypto Network.
Sam Volkering's Crypto Network is for those who want a deep and practical understanding of the crypto market and the potential it holds for ambitious investors.
For those who understand crypto's world-changing potential…
And just as importantly, its fortune building potential.
In it, I maintain a "watch-list" of the best cryptos you should keep an eye on and learn about.
But further than that, I've designed this service to equip you with all the tools you need to make a killing in the crypto market yourself.
Because it's all well and good me telling you which cryptos I think can soar.
I believe there is great potential in the crypto I've got my eye on.
But a better gift, in my view, is giving you the skill-set to identify these wealth creating situations yourself.
After all, the autonomy that comes with it is a far, FAR better gift than simply the money that comes from it.
So that's my goal for Sam Volkering's Crypto Network. To give you the tools to liberate YOURSELF.
To dive deep into the mechanics that drive individual crypto markets. So you can spot these mechanisms in action, and anticipate markets on the cusp of eruption – yourself.
Every fortnight, you'll get a personal note from me. In it, I'll get you up to speed on the latest developments within the crypto market. This is your chance to have me in your corner, guiding you through every single chapter of the greatest wealth creation story in history.
I'm excited about an enlightening and potentially lucrative journey with you.
You'll have access to my Crypto Network for a full year, the moment you claim your crypto wealth package.
But that's not all. Look at what else I've prepared for you.
Crypto Wealth Package Gift #2:
My book: Crypto Revolution: Bitcoin, Cryptocurrency and the Future of Money.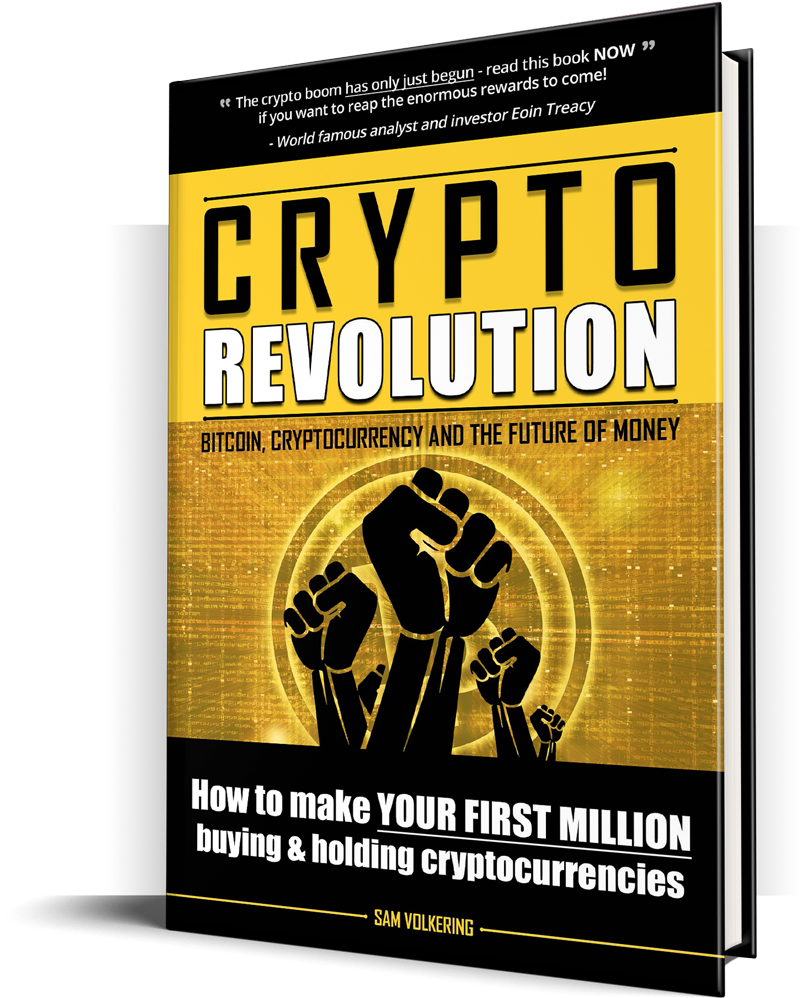 Over 40,000 readers around the world have read it. It's been published in Australia, the UK, Europe and Latin America.
It gives you everything you need to know about this crypto revolution, including:
How to set up your "crypto wallet"
Which 10 cryptos you should never even consider buying
The name of the crypto I believe will ultimately knock bitcoin off its status as 'top dog'
A detailed history of bitcoin
How to buy, sell and store your cryptos safely – using your home computer or smartphone
This book and all the valuable information in it, is yours.
Once you've read it, you'll be one of the most clued-up crypto investors in the UK.
Then it's time to go deep…
Crypto Wealth Package Gift #3:
SPECIAL REPORT – Your Crypto Treasure Chest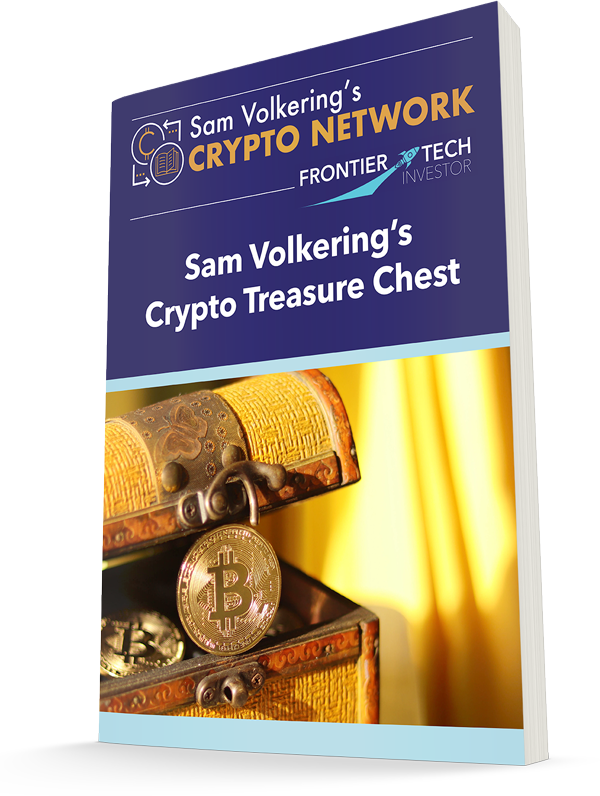 Buckle up for a wild ride…
Because this is the part where I lift the curtain on my personal collection of articles, interviews and presentations.
You'll get access to exclusive interviews I've conducted with genuine leaders in our industry… people like Joe Lubin co-founder of Ethereum… and Jesse Lund the former Head of Blockchain for IBM.
Some of the most enlightening private research reports I've had forwarded to me by people in my network.
And the best presentations from the closed-door crypto conventions I've attended over the years.
This is a true "insider's pass" to the world of crypto.
Armed with my treasure chest you'll be better equipped than 99.9% of all investors to make a killing from the wave of capital flowing into the crypto market.
If you've read this far, I know you are ambitious and you want the chance to make a serious amount of money.
And I think you will agree... all of this complimentary research stacks the odds heavily in your favour to help you make life changing money.
It's an incredible, one-off chance to dramatically increase your knowledge of the crypto market and your personal wealth. In my view, the chances we'll see another monetary shift like this in our lifetime are nigh on zero.
I want to get your crypto wealth package into your hands as soon as possible.
It's time to make some strategic speculations and grab a piece of this insanely lucrative market for yourself.
Starting with the two best crypto 'catch up' plays in the world today.
So how you can get started? How can you get your crypto wealth package in your hands today?
I'll show you in just a moment.
But first, there's ONE MORE catalyst that could kick this boom into an even higher gear…
Crypto Catalyst #3:
The coming crypto price-squeeze
It's the oldest law in economics.
When an asset that's in demand has its supply constrained…
Its price has nowhere to go but UP.
This very dynamic has dominated the price action of the crypto markets since its inception over a decade ago.
You see, every four years, a pre-programmed change to Bitcoin's code takes place, which slashes bitcoin's supply in half.
This change to bitcoin's code is called 'The Halvening'.
And every time it has happened, it has preceded a raging bitcoin bull market.
Now, most people are expecting the next halvening to take place in 2024.
But there's actually another halvening-like event due to take place this year.
And it could be even more powerful.
Let me explain…
Earlier in this letter, I referenced the second most well-known crypto, Ethereum
With 2,903 crypto projects running on its platform (as of December, according to DApp Statistics)… Ethereum is essentially the backbone of the crypto ecosystem.
And by a lot of metrics, Ethereum adoption has already overtaken Bitcoin.
The number of transactions taking place on its blockchain outstrip it by a factor of more than 4-to-1.
The thing is, up until now Ethereum's supply has been completely uncapped. And it's been GROWING.
But that is due to change.
In the first half of this year, Ethereum is due to undergo a halvening-like event of its own.
But where Bitcoin's halvening slashes its new supply in half…
Ethereum's halvening-like event will cut its new supply by up to 90%!
This could change Ethereum's supply from one that is growing…
To one that is SHRINKING.
I fully expect Ethereum's massive change to supply to have a similar effect on the wider market as Bitcoin's halvenings.
In fact, I believe the market could very well race away from itself BEFORE the massive change to Ethereum's supply hits, as institutions pile in, in anticipation.
With the possibility of such a torrent of cash flooding into crypto…
A wave of potentially 950 MILLION crypto users…
And the hockey stick growth curve that could come along with it…
I think every crypto investor with the nose for an opportunity should grab a piece of this once in a life time wealth transfer for themselves…
And I want to let you in on TWO crypto plays that could leave Bitcoin for DUST if the market moves into overdrive…
Along with your special crypto wealth package.
All I ask is that you...
Try out my flagship advisory:
On a completely no-obligation basis
I'm looking for investors who aren't happy running with the pack.
Who aren't happy eking out a return that barely outperforms the market.
Who wants the chance to understand and profit from world-changing technologies long before most investors ever catch on.
Not just from crypto. But from the plethora of disruptive technology stocks that will re-paint the world as we know it over the next decade.
What Sam's follower's say about his work.
"I think Sam is a visionary, no word of a lie"– PK
"I never write about it, or even talk about it to others as nobody in my social circle has ever had any interest in crypto, but I really wanted to write in to say that you have literally changed my life." – SH
"Without the confidence you instilled, I doubt I would have ever ventured in Crypto land!" – PG
I'm talking about the likes of AI, quantum computing, electric vehicles, 5G, the clean energy revolution, biotech and many others.
And Frontier Tech Investor is how we're going to do that.
And here's the best part: I have my sights firmly focussed one of the biggest wealth-creation stories in the world today…
The one happening right here in Great Britain!
In the last decade, this country I'm proud to call my home has become the undisputed King of Europe when it comes to breakthrough tech companies.
According to data from Dealroom and Tech Nation, the UK now has more 'Tech Unicorns' – that's tech companies valued at $1 billion or more – than the whole of Europe… COMBINED
Outside of China and the US, no other country receives more tech investment than Great Britain.
And in 2019, UK tech growth grew faster than any other country in the world.
In fact, did you know six of the ten Formula 1 racing teams, including Mercedes and Red Bull, are based in the UK?
And that, according to data from 2020, 95% of the world's smartphones cannot run without a CPU licensed from a British company on the outskirts of Cambridge?
There is a tech revolution erupting in the UK.
One that is driving much of the change happening in the world today.
Frontier Tech Investor exists to understand that change… anticipate it… and ultimately become wealthier by investing in in the British mid-caps and small-caps at the heart of it!
I'm talking about the virtually unknown companies that could become the UKs next household name.
In Frontier Tech Investor, we're looking to hit the ball for six every time. We're investing in small companies with the potential to change the world… and if all goes well… generate some of the best returns of your life.
Don't expect most small companies to pay a dividend. But DO expect volatility… high-risk. And a wild ride.
And I can't guarantee that we won't have some losses.
Every recommendation I bring you will include a detailed assessment of the foreseeable risks. And my full investment analysis of a cracking British tech stock.
Now, that's not to say I handcuff myself to exclusively investing in British companies.
If I see a company outside that remit that I think has life-changing potential – it won't stop me bringing it to you in Frontier Tech Investor.
If that's the case, the shares may not be priced in pounds, which means the value of the investment can be affected by currency exchange.
I've been a professional technology investor and an IFA for well over a decade. I know the technology market inside out.
And in Frontier Tech Investor, every month, I bring you a deep dive into one of the most cutting-edge industries on the planet today.
Along with an investment recommendation of a stock driving the industry forward… one that I believe is poised for hyper-growth gains.
Technologies like… artificial intelligence… 5G… green energy… cryptocurrencies.
These are all technologies you could have an opportunity to profit from, too, by joining Frontier Tech Investor today on a 365-day, no-obligation trial.
And most importantly, as soon as you take up your trial, you'll be able to download your special crypto wealth package.
I'll repeat: this is a no-obligation trial.
You're not locked into your subscription. If you decide Frontier Tech Investor isn't for you AT ANY TIME during the next year, no problem.
Ultimately if you decide this isn't right for you, you can get your full subscription fee refunded.
But that's not all you get.
As I said, you'll get immediate access to Sam Volkering's Crypto Network as soon as you take me up on my 365-day trial to Frontier Tech Investor.
You'll also get daily investing insight in our free e-letters, Southbank Investment Daily and Exponential Investor.
So let's quickly review everything you get when you take me up on this fantastic offer.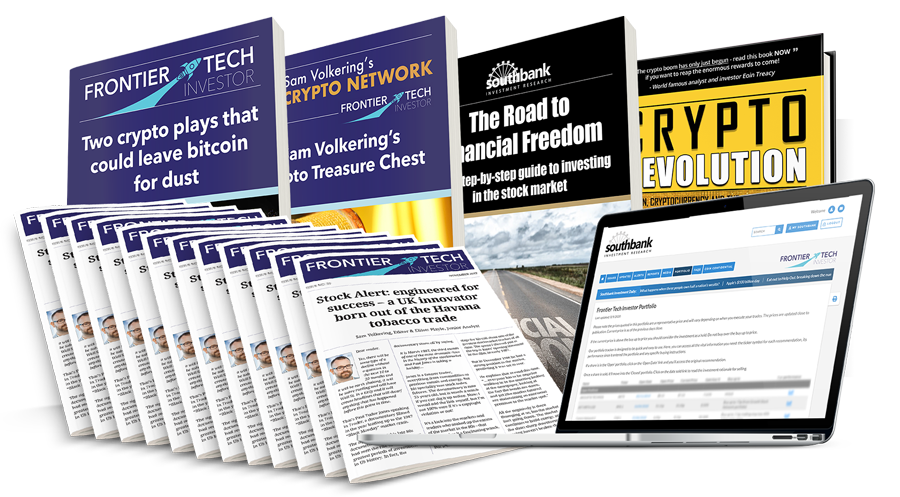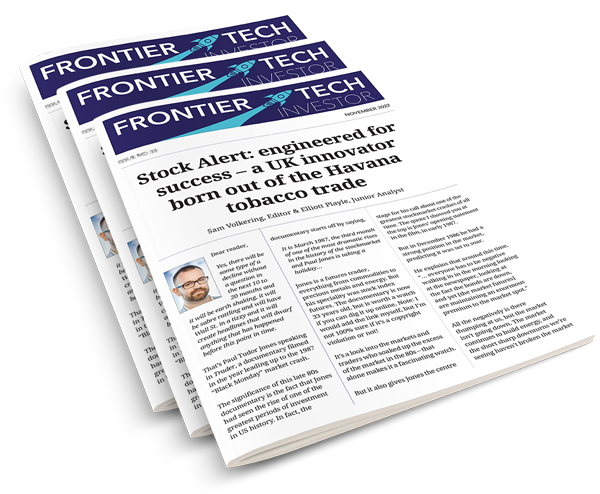 Access to the buy list: The Frontier Tech Investor buy list has exposure to all of the most exciting tech trends on earth. Those you've most likely heard of like AI, gene-editing and quantum computing. And many you've likely never heard of, too.
12 editions of the Frontier Tech Investor newsletter: You'll get a deep dive on a bleeding-edge technology with the potential to make you wealthy. You'll gain a level of inside access not usually afforded to the retail investor. To see the opportunity through my eyes as I meet industry insiders. And finally, you'll receive details of a specific investment that could reap the most reward from this technology.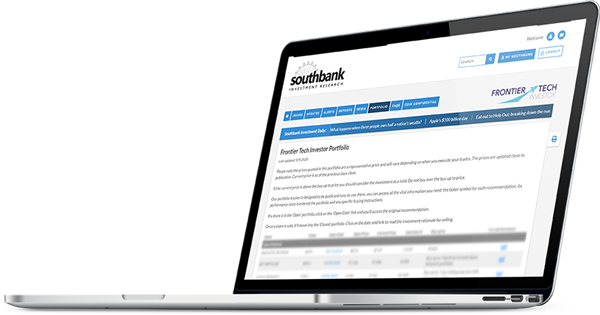 24/7 access to the Frontier Tech Investor Online Portal. All the alerts, research briefings, buy list and entire back catalogue of research are held on an encrypted website that you'll be able to access anywhere at any time.
An editorial email address. If you have any questions about the service at all, you can contact me through the website or email. Write to me as often as you like – we want you to get as much out of this research as possible.
Right about now you're probably thinking…
How much does it cost to join Frontier Tech Investor, unlock all of this research and…
Grab your FREE report: Two Crypto Plays That Could Leave Bitcoin for DUST"…
And your Crypto Wealth Package!
The fact is you're getting a fantastic deal here.
I charge up to £3,109 for access to some of my advisory services.
But I'm not going to do that.
I'm not going to charge you £1,000…
Or £500…
Or even £250.
The retail price for a yearly subscription to Frontier Tech Investor is £149.
But I don't even want you to pay that much.
As a way to lower the "barrier to entry" as low as humanly possible, here's what I've decided to do.
Accept my invitation to join Frontier Tech Investor today and I'll reduce your membership by £70.
That's right. Everything is yours today for just £79 for the first year.
Once you sign up, I advise you read your first report – "Two Crypto Plays That Could Leave Bitcoin for DUST" – immediately.
While the crypto market has been relatively stable recently, it has been known to move quickly.
Crypto and crypto-related investments can easily double – or triple – in a matter of weeks. And with corporations buying up bitcoin in droves, I don't want you to pass up this fortune-building potential any longer.
But once you've done that, get stuck into your Crypto Wealth Package to get ahead of the wave of corporate and institutional money… and the billions in potential users… that could be coming down the pike.
From there, feel free to take as long as you like to read the research on the other ground-breaking technologies in Frontier Tech Investor.
Remember: you're backed by…
My walk-away-at-any-time,
100%-satisfaction, 365-day guarantee.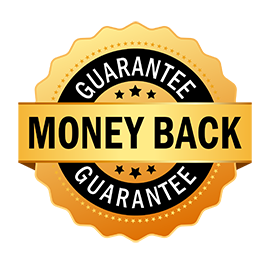 When I say "trial" I mean it. This offer comes with a 100% refund guarantee. That means at any point during your entire first year's subscription… you can simply get in touch to cancel, and claim a full refund.
No ifs. No buts. If you don't like what you see, just walk away. And every penny will be repaid into your bank account.
That means you have 100% peace of mind taking me up on this offer – because you're not making a commitment. You can walk away any time.
My "any-time" guarantee means you are risking no money on your subscription whatsoever – you can stay on for a month, six months, 11 months and 29 days – and still request a full refund. And you'll get it.
And if, in the unlikely event you decide that Frontier Tech Investor isn't for you, I'll even let you keep all of the special reports.
For the treasure chest of wealth building material you'll receive, £79 is an absolute bargain.
That £79 for your first year equates to just £6.50 a month – less than a standard 2 screen monthly subscription to Netflix for crying out loud.
So let's get all of this valuable research in your hands right away...
CLICK HERE NOW TO CLAIM YOUR CRYPTO WEALTH PACKAGE
Once you click the big orange button, you'll be taken to a secure order form where you can review your order.
This is knowledge you can immediately put into action.
You will understand what's happening... where the biggest opportunities lie... and KNOW with complete clarity WHAT to do about it.
You will be on your way to minting a potential fortune from the biggest wealth explosion in human history.
So don't hang about – get started now:
CLICK HERE TO SUBSCRIBE AND GET YOUR CRYPTO WEALTH PACKAGE ASAP
Do not let this monumental opportunity pass you by.
Seeing as you've read this far, I think I can assume something about you.
That, like me, you foresee the once-in-a-lifetime shift we're on the cusp of.
A perfect storm has aligned to send these crypto plays through the roof.
And these forces are intensifying to potentially push the price of bitcoin and the other cryptocurrencies bubbling under the surface into true 'millionaire making' territory.
And that brings you to a fork in the road.
Two different paths. With two vastly different outcomes for you and your financial life.
The first:
You can take what you've learnt today content in the knowledge that you know something the vast majority of investors have no idea about.
Whatever happens from here, you've become a smarter and more enriched investor.
You've sharpened the lens through which you see the world… standing you in fantastic stead moving forward.
And as the crypto market moves into even dizzier heights – as I expect it will do – you'll know exactly why.
If you hear Lee at your local pub bragging about tripling his money on crypto, you'll know why.
As for the next step?
Well, there doesn't have to be one.
If you like, you can choose to end your crypto adventure right here. Before it even begins.
You can choose not to stake your claim in this rip-roaring market.
That is entirely your decision.
But as I asked at the very start of this message… will you be sitting there in 12 months' time… again… wishing you'd taken the opportunity to grab your stake?
Will you always be left wondering: "What if?"
"What if I'd chosen to invest a small amount of 'throwaway money' in these two tiny crypto plays?
This question could plague you for years… decades… or even until the end of your life.
But then, you have the chance to put yourself on a different path altogether…
Which is to be REWARDED for your foresight.
By investing a small stake in your ability to see this change before it happens, you could end up living a far richer and rewarding financial life.
It's a decision that has worked out outrageously well for some of those who have charted the same path.
One of those people was 35-year-old Rob, a supermarket worker from up north.
That is, until recently.
Because last year, whilst browsing the internet, a revolutionary idea called cryptocurrency piqued Rob's interest.
He took the time to investigate it… and could foresee its world-changing potential.
Now, Rob could have stopped right there.
But he didn't. He took just one tiny step further.
With a stake of around £6,000, Rob backed his new-found world view, by investing in one cryptocurrency.
And in the space of a year, he became a millionaire.
Past performance is not a reliable indicator of future results.
Rob quit his job…
Made plans to buy a new house…
Send his young son to private school. And he now lives the life of his dreams.
In his own words…
"I come from quite a poor background. I could never have even fantasized about having this much money…"
In the early moments following his windfall, Rob had to check his bank account every hour to make sure the money hadn't disappeared. That everything wasn't a dream.
But he later came to realise… "It wasn't gone… it wasn't a dream…"
Obviously not everyone will have this much success but Rob has quite literally played a starring role as the hero in his own crypto adventure.
And he is not an isolated case.
For over five years, I've been helping ordinary people star in THEIR own crypto adventures…
People like…
I really wanted to write in to say that you have literally changed my life." – SH
"Thanks a lot for your excellent service, exponential, small cap, and more importantly - CRYPTO, where I am currently sitting on a handsome paper profit." - DS
Past performance is not a reliable indicator of future results.
Now, it's time to start your own crypto adventure.
The first chapter begins, when you click the link below, and claim your Crypto Investing Wealth Package…
When you do, you'll get immediate access to your special report – "Two Crypto Plays That Could Leave Bitcoin for DUST"…
Which includes the coin king I'm backing to be BIGGER than Ethereum. From here on out, I forecast it soaring to 900% gains in the coming years.
And 'The Ultimate Crypto Pick and Shovel Play' – which could see you on the receiving end of a 2,073% return.
Forecasts are not reliable indicators of future results.
Click the link below and I'll be alongside you every step of the way.
I think it's going to be a real thriller…
Thanks for your time today.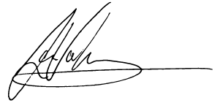 Sam Volkering
Editor, Frontier Tech Investor
CLICK HERE NOW TO START YOUR OWN CRYPTO ADVENTURE
P.S. If you've seen Bitcoin's epic rise over the past 18 months and you think you've missed the boat…
That's ok.
It's only human nature to think that because an investment has already surged, it can't run any higher.
But these feelings are just that. Feelings led by emotion and not rational analysis.
When you look back throughout history…
Time and time again, people have proclaimed a boom dead before it has even started.
From all the evidence I've shown you…
The almost 1 BILLION potential users that could soon start using crypto in their daily purchases…
The $100 TRILLION in institutional investment capital that could soon flood into the market…
Everything points to us being closer to the START than the finish of cryptocurrencies' epic rise.
Some people will WANT to act on these facts, but they will do nothing about it. Instead, they will listen to that voice in their head that's telling them crypto can't possibly go any higher.
And I think they'll be making a huge mistake!
Because I believe investing in these two crypto 'catch up' plays right now is the best chance anyone has EVER had to turn a small stake into a fortune.
Forecasts are not reliable indicators of future results.
Now is your chance to position yourself…
Before the truly parabolic surge begins.
Click here to claim your special report – "Two Crypto Plays that could leave Bitcoin for DUST"… and your Crypto Investing Wealth Package.
---