Dear Reader,
Take a look at this microchip.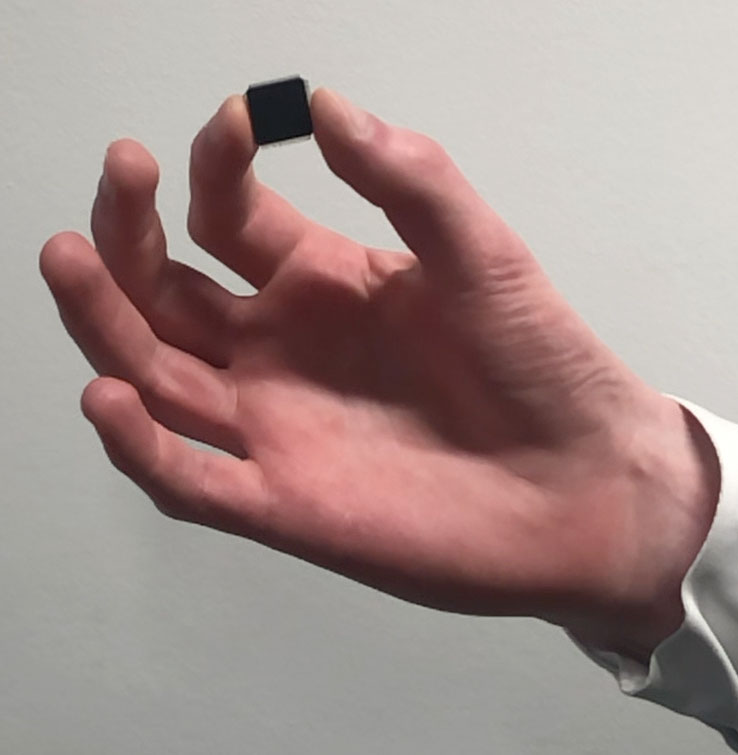 This is what makes the phone in your pocket 'smart'.
It's the reason why 3.2 billion people own a smart phone right now.
And it is about to be replaced with this.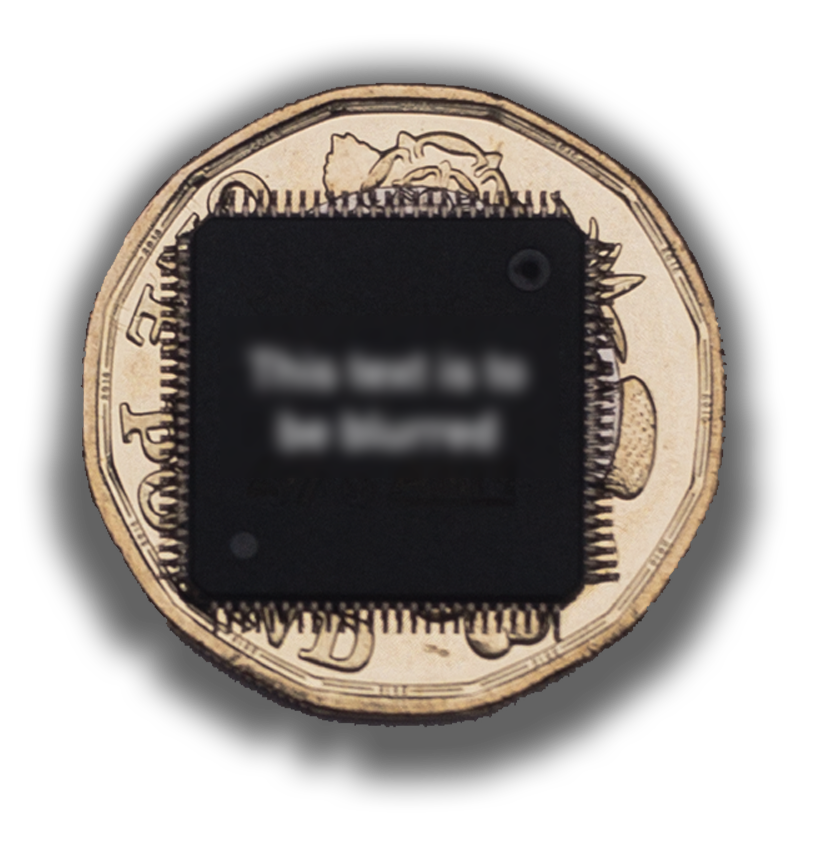 By the end of the year, Apple, Samsung, Sony and SIX other blue-chip manufacturers will install this chip inside their tech.
That's because this chip is critical to what CNN calls "the lifeblood of the new economy".
I call it: The Genesis Chip
And it is so valuable that it has forced the biggest tech firms in the world to roll it out globally.
Causing the number of these chips to skyrocket from almost zero…
To 369 million in the next few months alone…
And up to 20.4 billion in the next year.
With it, it will turn a tiny $1.3 billion niche market into a $12.3 trillion BEHEMOTH.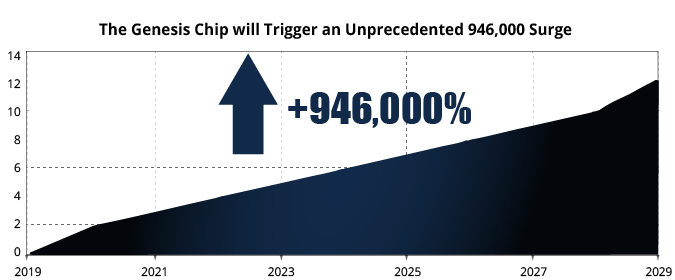 (Source: Qualcomm)
Let me put into perspective just how big this industry is about to be…
According to a Qualcomm study, the market that this little chip pins together…
Will soon create enough wealth to circle the earth 34 times in £20 notes…
And still have enough leftover to buy the world's biggest oil company – BP.
That's 12.3 trillion dollars.
Stick with me, and you'll have a chance to put some of that money in your own pocket.
Forecasts are not a reliable indicator of future results.
Because despite the fact that world leading titans like Apple, Samsung and HP are racing to install this chip inside their technology…
Just ONE 'silent supplier' is critical to the whole roll out.
As things stand, I estimate that less than 1% of investors in the world have even heard its name.
But as you'll soon see…
By April 30th 2020, a news release from this this fiercely innovative company's CEO could catapult it from total obscurity…
To the home page of the BBC News.
Check the date.
Between now and then you have a rare and lucrative window of opportunity...