Veteran gold trader and award-winning $1bn wealth manager, Eoin Treacy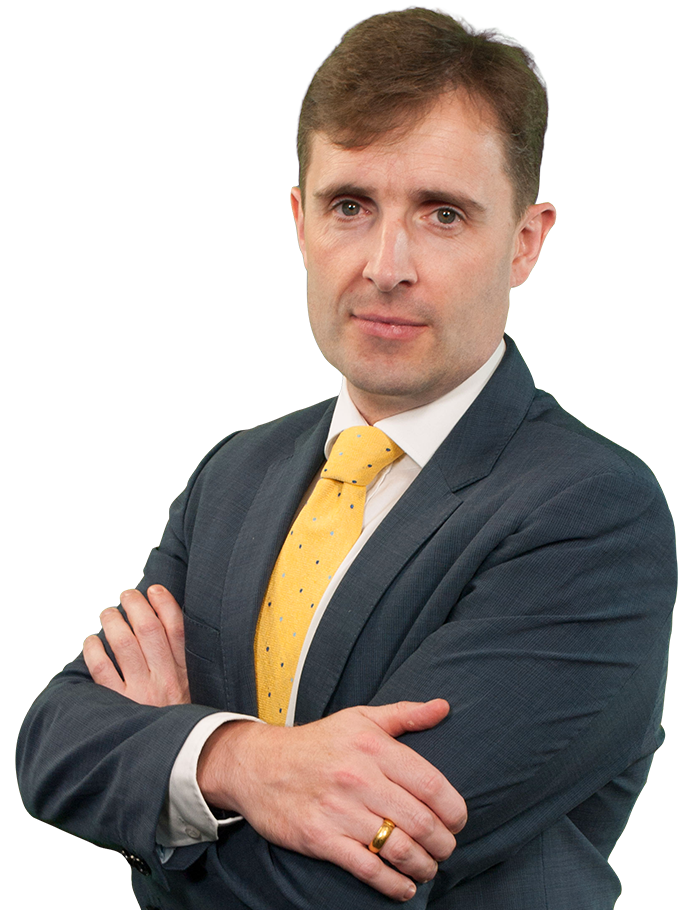 Eoin Treacy,
Chief Gold Analyst, Southbank Investment Research
Eoin Treacy has made a career of getting into the right asset at the right time. And he's called (and traded) the last two gold bull markets to perfection.
A career spanning over 20 years, Eoin guides the wealth of some of America's richest families. He's worked with and advised many multi-billion-dollar firms, like Shell, Nestlé, Rio Tinto, the billionaire Chandler brothers, Brevan Howard and an enormous Middle East investment fund.
His meticulous approach – combining macro analysis and technical patterns – has landed him some huge winners over the years. Like picking up Tesla for just $10…
… shorting the oil market as it tumbled from $100 to $30…
… and scalping a 2,424-point profit trading copper in just 31 days.
Past performance is not a reliable indicator of future results.
But as impressive as his personal wins may be…
He has made even more money for his clients and the thousands of UK investors that subscribe to his investment advisories over the same time period.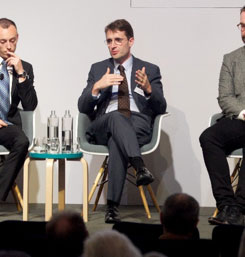 In fact, just last year, whilst most investors were suffering big losses…
Eoin's UK fund was sailing at an all-time high.
And it's that kind of expertise that makes the sovereign funds, billion-dollar companies and other professionals he advises, eagerly pay him tens of thousands of pounds for his time.
There are few better than Eoin at connecting the dots between what's happening in the world… and how you can make a potential fortune from it.
And what's happening in the gold market today is so important… and so powerful…
He thinks every single Southbank Investment Research reader needs to know about it – and fast.
That's why he's holding this urgent event – to get you clued up on the specific stocks that could really climb when gold starts to move.
Starting with the top THREE gold stocks he thinks you need to own, right now.
---
Important Risk Warning
Advice in Trigger Point Trader does not constitute a personal recommendation. Any advice should be considered in relation to your own circumstances, risk tolerance and investment objectives. Before investing you should carefully consider the risks involved, including those described below. If you have any doubt as to suitability or taxation implications, seek independent financial advice.
General – Your capital is at risk when you invest, never risk more than you can afford to lose. Past performance and forecasts are not reliable indicators of future results. Bid/offer spreads, commissions, fees and other charges can reduce returns from investments. There is no guarantee dividends will be paid.
Small cap shares - Shares recommended may be small company shares. These can be relatively illiquid meaning they are hard to trade and can have a large bid/offer spread. If you need to sell soon after you bought, you might get back less that you paid. This makes them riskier than other investments.
Taxation - Profits from share dealing are a form of capital gain and subject to taxation. Tax treatment depends on individual circumstances and may be subject to change in the future.
Overseas shares – Some recommendations may be denominated in a currency other than sterling. The return from these may increase or decrease as a result of currency fluctuations. Dividends from overseas companies may be taxed at source in the country of issue.
The Financial Conduct Authority does not regulate certain activities, including the buying and selling of commodities such as gold. This means that you will not have the protection of the Financial Ombudsman Service or the Financial Services Compensation Scheme.
Investment Director: Eoin Treacy. Editors or contributors may have an interest in shares recommended. Information and opinions expressed do not necessarily reflect the views of other editors/contributors of Southbank Investment Research Ltd. Full details of our complaints procedure, privacy policy and terms and conditions can be found on our website, www.southbankresearch.com.
Trigger Point Trader contains regulated content and is issued by Southbank Investment Research Limited.
Registered in England and Wales No 9539630. VAT No GB629728794. Registered Office: 2nd Floor, Crowne House, 56-58 Southwark Street, London, SE1 1UN.
Southbank Investment Research Limited is authorised and regulated by the Financial Conduct Authority. FCA No 706697. https://register.fca.org.uk/.
© 2023 Southbank Investment Research Limited.
Figures taken from Morning Star and Gold.co.uk
23/05/2023
Sources:
"What 10-Baggers (and 100-Baggers) Look Like" Casey Research, 03/03/2014
"Yellen says sanctions may risk hegemony of US dollar" Agence France-Presse, 16/04/2023
"Putin is strengthening the yuan's role as Russia's foreign currency of choice" Quartz, 21/03/2023
"Brazil's President Calls to End US Dollar's Trade Dominance" Watcher.Guru, 13/04/2023
"Is Saudi Arabia dropping the petrodollar?" Currency Transfer, 06/04/2023
"China denies hidden motives after hosting Iran-Saudi talks" AP News, 11/03/2023
"OPEC+ announces surprise oil output cuts" Reuters, 02/04/2023
"South Africa to host 15th BRICS Summit from August 22 to 24" CGTN, 09/03/2023
"How the World's Top Gold Mining Stocks Performed in 2020" Visual Capitalist, 11/02/2021
"Gold price history" Gold.co.uk, accessed on 25/04/2023
"Gold price hits record highs in Japan, eyes on other currencies" Kitco News, 25/01/2023
"BRICS Nations Developing "New Currency" as Quest for Global De- Dollarization Accelerates" Schiff Gold, 05/04/2023
"Gold and Silver Prices Jump to 1-Year Highs as Dollar Falls on 'Return to Low Inflation'" Bullion Vault, 13/04/2023
"$1960 Gold Price Sets New UK, Yen Records as Banking Crash Worsens" Bullion Vault, 17/03/2023
"Newmont Enters into Definitive Agreement to Acquire Newcrest" Newmont, 14/05/2023
"Central banks bought the most gold on record last year, WGC says" Reuters, 08/02/2023